Home
Latest
Azimio Allied Lawyer Lists Questions That Will Matter In Court As He Laughs Off Stories Affidavits
Azimio Allied Lawyer Lists Questions That Will Matter In Court As He Laughs Off Stories Affidavits
Conflicting information in affidavits filed at the Supreme Court in responses to the Presidential election petitions aside, Lawyer Wahome Thuku has listed a number of questions that will matter once the hearing of the petitions has been commenced.
Wahome Thuku who has insisted that those stories in affidavits will not really matter has called on Kenyans to treat them as mere "fairy-tale stories that will only be good for comic relief and entertainment."
That the real issues or rather questions in these petitions will be about the validity and legitimacy of the Presidential election and whether there were disparities in the figures in Forms 34A and the final tally.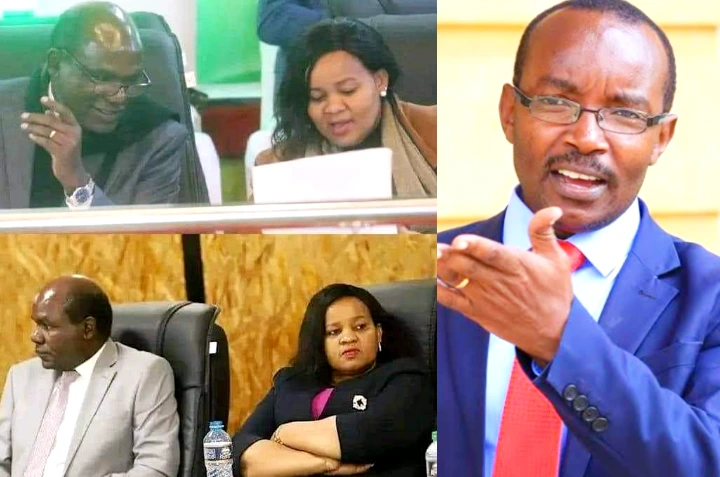 To help Kenyans understand how things will most likely unfold at the Supreme Court during hearing, he has listed on his Facebook page a number of questions that will matter.
That some of the questions will be;
"1. Did Kenyans vote freely and fairly?
2. Were all their votes counted?
3. Were there votes not casted but counted?
4. Were the votes casted tallied properly?
5. Were the uncasted votes also tallied?
6. Did the properly tallied votes produce a clear winner as per the constitution and the law?
7. Is there evidence to show all the above?"
He also remarked that "that is all we will need to hear this week and we have only seven days. There should be no time for shenanigans. Hizo zingine ni hekaya za Abunuasi."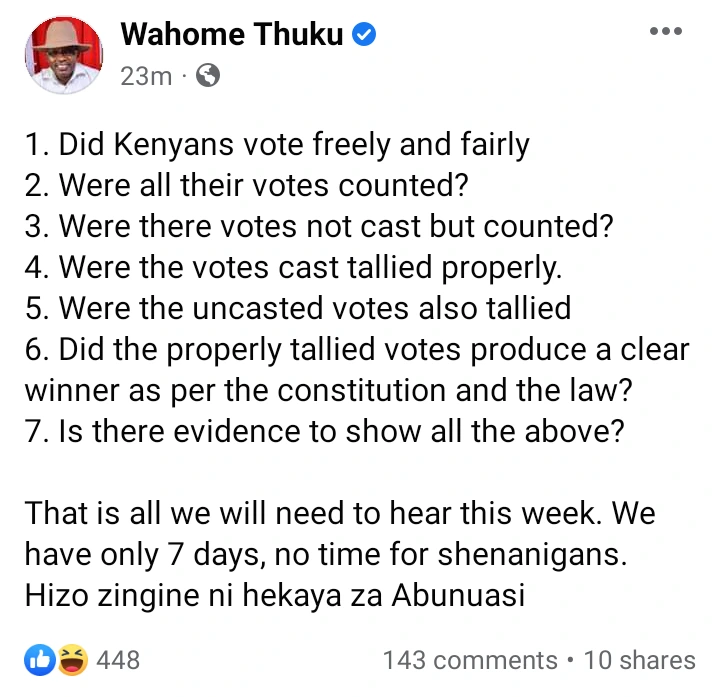 https://m.facebook.com/story.php?story_fbid=pfbid02tnHJ8T5jJ7rhLSvRmAQPmK3UWqBf9rs5ceLobrGb5txHhQ3o3iZQyjto3RKGd6fJl&id=1385217758
It should be remembered that according to a Supreme Court schedule of events and timelines for the Presidential election petition, hearing will commence on August 31st, that's on Wednesday.
Judgement on the same will be delivered on Monday of September 5th 2022, which is within the stipulated time frame of fourteen days.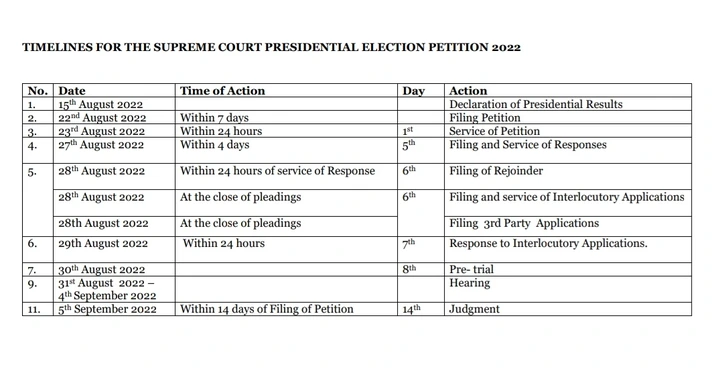 The year 2022 has been full of highlights from politics to the arts. Having a General Elec…