Diamond Jets Into Nairobi Few Hours After Zari Hassan (PHOTOS)
Tanzanian superstar Diamond Platnumz landed at the Jomo Kenyatta International Airport (JKIA) in Nairobi on the same day as South Africa-based Ugandan businesswoman Zari Hassan, his baby mama.
The Mtasubiri hitmaker shared on his Instagram stories on Wednesday, June 8 that he was at the CIP (commercially important person) lounge at the Julius Nyerere International Airport in Dar es Salaam, a waiting area for VIPs (Very Important Persons) separate from other passengers with additional exclusive services.
"Nairobi Tonight!" the Wasafi WCB president captioned the image ahead of his flight to the Kenyan capital, about 1hr 28 minutes long.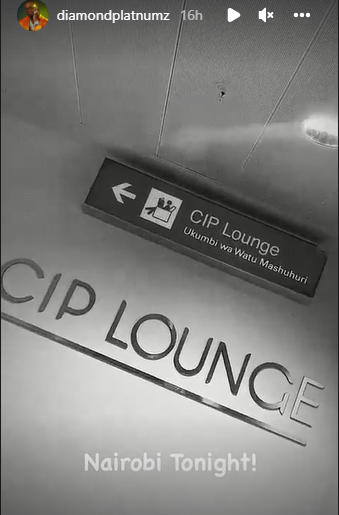 Screenshot of Diamond Platnumz flying to Nairobi on June 8, 2022. /INSTAGRAM
The move has raised speculations given the history the two had with each other. Zari and Diamond Platnumz tied the knot in 2017 at a private wedding ceremony, three years after they made their relationship public, but separated in 2018 after two kids.
During a past interview with Wasafi Media, Diamond opened up on what drove him to cheat on Zari.
"To say the truth, God is my witness, it is clear she loved me more than I loved her. She's someone I respect because she gave me children and I was in love with her.
"I can't say I didn't love her because I would be lying. But her love was too much," he said at the time.
Zari flew into the country for her Annual All White Party set to be held at XS Millionaires club on Thursday, June 9. She was received at the airport by her Kenyan hosts among them bloggers Kabi and Milly WaJesus.
"The party is for us to get together and meet some of my friends that we haven't met in a long time but that's when I'm done with what I am supposed to do here," she told the media.
"I'm here to reveal a mansion that has been designed by Fine Urban Construction and Interiors and it's one of those out of this world houses that you would not expect in East Africa. So I'm here to reveal their work."
Zari also disclosed that she will embark on a charity mission once she is done with the commissioning and hosting of her All White Party. The 41-year-old has been hosting a series of parties with the most recent being in Dubai, United Arab Emirates (UAE) in May.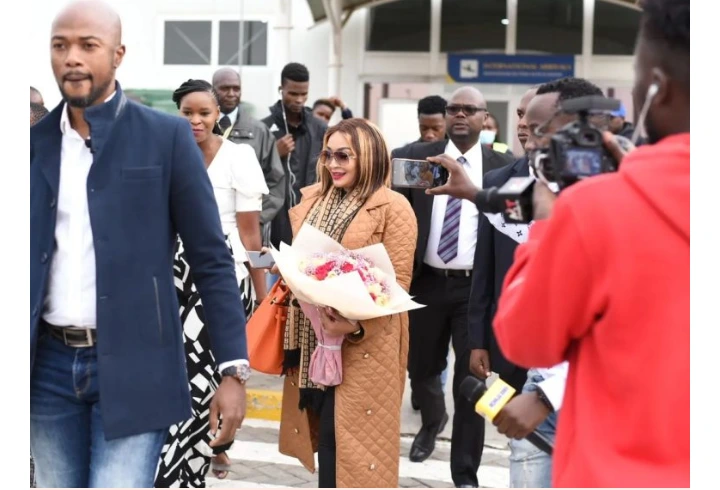 South Africa-based Ugandan businesswoman Zari Hassan in Kenya ahead of her Annual All White Party set to be held at XS Millionaires club on June 9, 2022. /TWITTER
"I'm supposed to be working with the Governor's (Mike Sonko) wife and we are supposed to visit children's homes.
"Me coming to Kenya and not tapping into that would not be a Zari visit. I love the Kenyan food, that's Ugali (maize meal), Nyama Choma (grilled meat) and Sukuma wiki (kales)," she added.
The year 2022 has been full of highlights from politics to the arts. Having a General Elec…