How Uhuru Responded To DP Ruto's Request For Forgiveness For What He Did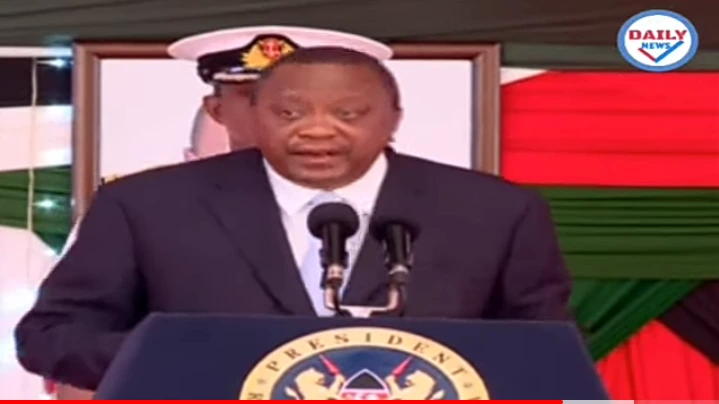 Today has marked a very special day where politicians had another chance to interact in a national prayer day held at Safari Park today. It was a great moment since it made DP Ruto and Uhuru Kenyatta have another chance to meet DP Ruto. During the meeting, DP Ruto talked before Uhuru, and in his last statements, he requested for forgiveness from Uhuru.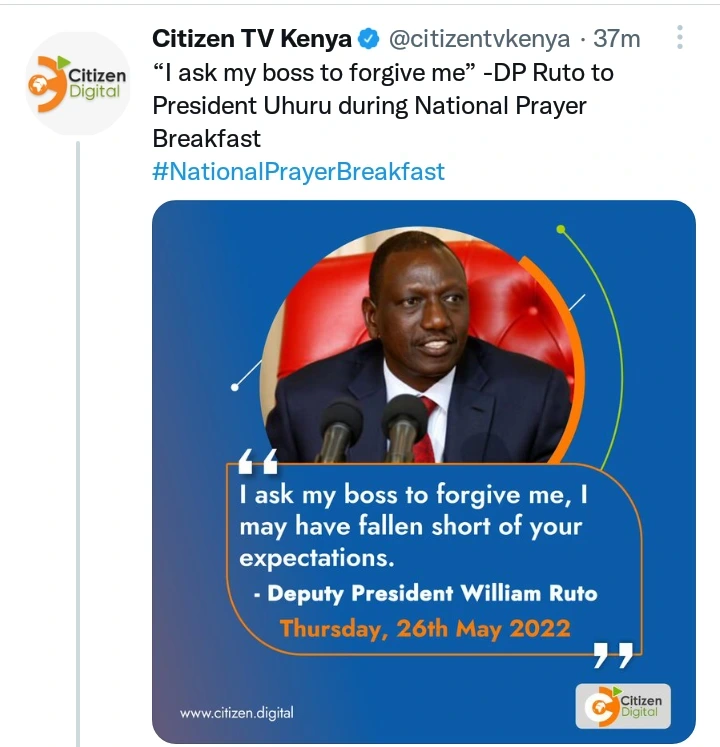 When Uhuru finished addressing the people, he had a chance to respond to DP Ruto's request for forgiveness in a way that left DP Ruto extremely happy. He wished DP Ruto all the best and said that they will meet in the future by God's grace. Uhuru left DP Ruto extremely happy as DP Ruto was seen smiling uncontrollably.
The whole room turned into laughter as President Uhuru left the stage and went back to where he was seated. Uhuru said he is very ready for any election results that will come by out in August.
The year 2022 has been full of highlights from politics to the arts. Having a General Elec…