Home
Entertainment
'Siri Imetobolewa' What Fatuma Gedi Allegedly Gained After The Leaked 'S3xtape'
'Siri Imetobolewa' What Fatuma Gedi Allegedly Gained After The Leaked 'S3xtape'
"Some men sat down and paid a lot of money to have that video created so that they can bring me down," Gedi told the Sunday Standard, "There is a God above and he refused to bring me down. Instead, after that video, my star started going up." Fatuma Gedi revealed this when she broke the silence over the matter. She thanked the participants for making the video which she termed a fake video. This video allegedly made her gain more in politics and stage courage.
She revealed that out of the video she continues to enjoy the ways of life and political fruits. She said that the video instead of bringing her down, only helped her to grow and shine brighter in her political career, and of no doubt, the video was an advantage to her. Despite the fact that the video depicted some bad image of her, she has gained more from it. She said her only worries are on the children she gave birth to in case they'll watch the fake video.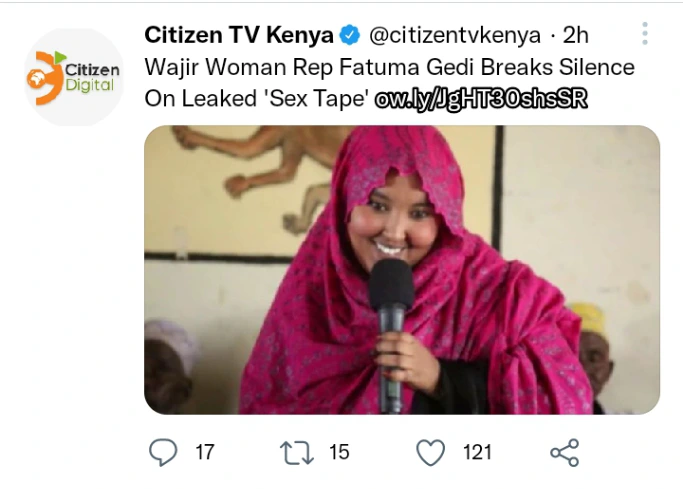 Fatuma Gedi, the Wajir Woman Representative, was not brought down by a viral video from 2019. Gedi believes that the video was made to defame her by unidentified male politicians. Gedi told the Sunday Standard that "some people paid a lot of money to make the video to embarrass me." Rather, that video boosted my profile." According to the politician, she was not ready for her child to see the video. "It's cost me a lot of money." That is something that no lady desires. Every time I watch the video, I cry." They are Eldas' Aden Keynan, Fafi's Abdihakim Mohamed, Isiolo's Rehema Jaldesa, and Kirinyaga's Wangui Ngirici. The discovery this week that Deputy President William Ruto is involved in a number of land-grabbing events has sparked outrage. Instead of presenting the documents to the National Assembly, she would shortly generate a stir by making a political statement.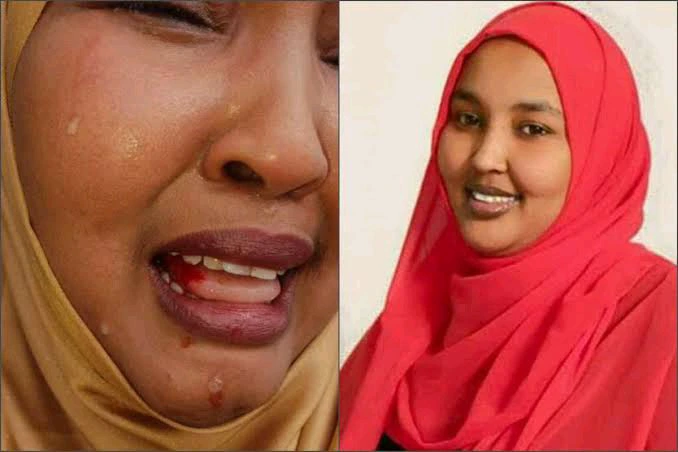 DP Ruto, according to the MP, has acquired land pieces in the counties of Trans Nzoia, Wajir, Taita Taveta, and Nairobi. "William Ruto seized territory, for which I apologize. "It'll only take two days," she told Speaker Justin Muturi. Speaker Muturi has given Gedi until 2:30 p.m. on Thursday to present evidence against DP Ruto. "Remember you promised evidence," Muturi added. "It's strange to guarantee evidence in two days." If the speaker had let me talk freely about Ruto, it would have been better for Kenyans. It is in Kenyans' best interests, not Ruto's. The Woman Representative insists she isn't finished yet and will submit the supposed evidence soon. "I'll still put them on the table." She remarked that she had learned to take criticism in stride. Nothing positive or negative is said about me, so I know something is wrong… "The fruit trees have been stoned."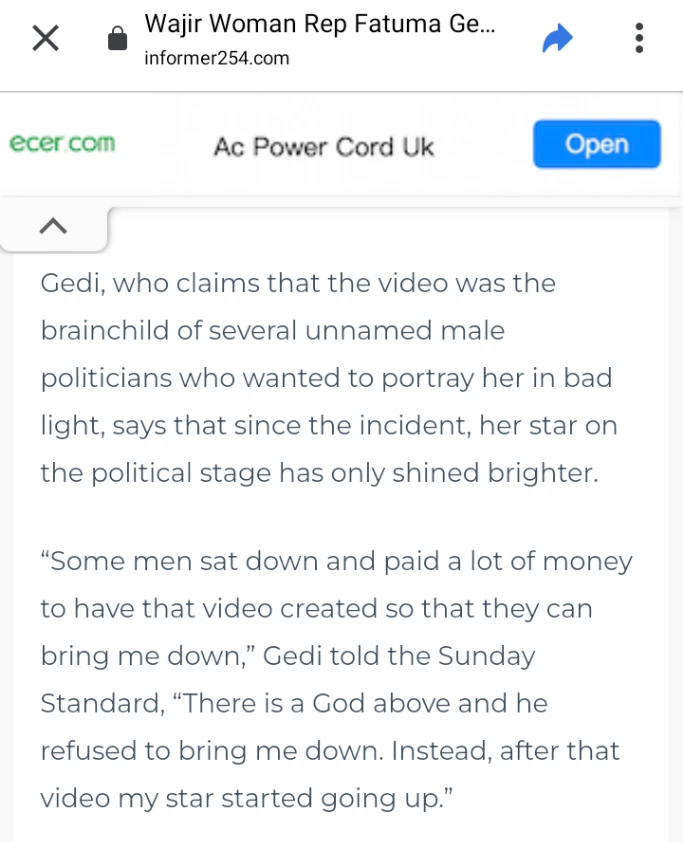 The year 2022 has been full of highlights from politics to the arts. Having a General Elec…