Home
Entertainment
Carol Sonnie Demands An Apology From Mulamwah If He Wants Keilah In His Life
Carol Sonnie Demands An Apology From Mulamwah If He Wants Keilah In His Life
Mulamwah and his ex Sonnie have been in a rough path these couple of days with Mulamwah exposing ex-lover on the reasons they broke up. He went as far as to declare that Keilah is not his child, just for him to come back and re-write the post from Keilah is not my child to Keilah is our child. Confirming that he played mind games with his followers. Despite being couple goals for a while , life spares no one , life has to happen be it sweet or bitter.
Just today Mulamwah posted a video of him and Sonnie on his Instagram and some photos on his insta story, but Sonnie din't want Kenyans to jump into conclusion that the duo is back together. Sonnie posted on her Instagram that she is so done with Mulamwah and demanded an apology to their daughter, the parents and everyone involved and he should do it publicly. And Mulamwah went ahead to also confirm that they ain't back together and it's all for their daughter Keilah Oyando.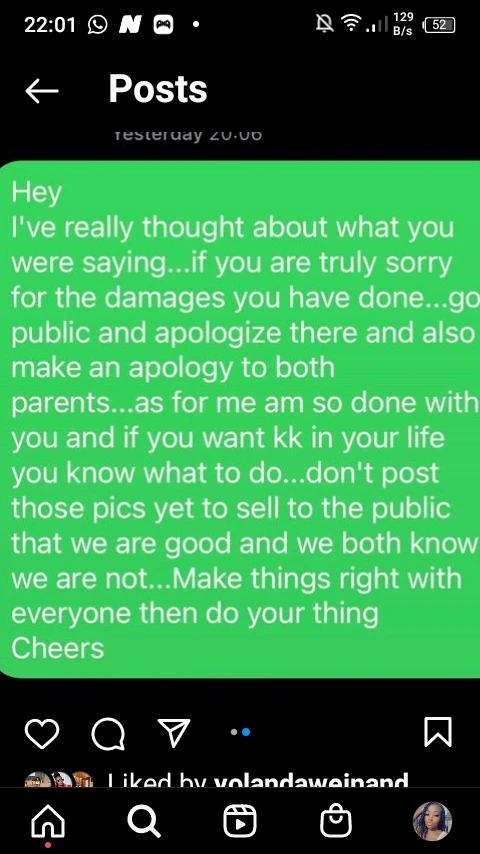 Popular comedian and internet sensation, Mulamwah has left social media users in mixed reactions after clarifying the controversial part of their love tribulations in response to Sonie's earlier denials that they were back together. According to Mulamwah, he is not dating with Sonie, neither are they lovers or partners but what recently transpired is just a positive motive towards their daughter, Keilah. "True, we ain't dating. We are not back together as lovers or partners. It's all for K. Just that. Don't get it wrong," penned down Mulamwah.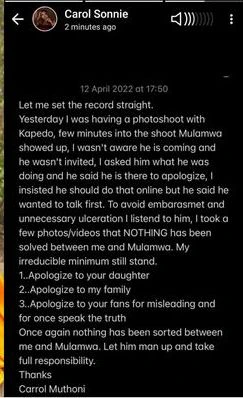 This has been received in divided perspectives by their fans who flooded the post. Below is a brief review of some of the comments; This comes a day after the comedian posted their recent pictures with Sonie and revealing that they were back together and Keilah is their daughter even after denying her publicly. However, this was received in a negative perspective by sonie who went ahead and posted on social media divulging that their love journey between her and Mulamwah ended a long time ago after their break up and their recent videos and pictures together doesn't mean anything. Enraged, Sonie proceeded to ask Mulawah for apologies to Keilah, her family and all of his fans for denying Keilah as his daughter. Meanwhile, it still remains unclear if the ex couple will get back together sooner or not.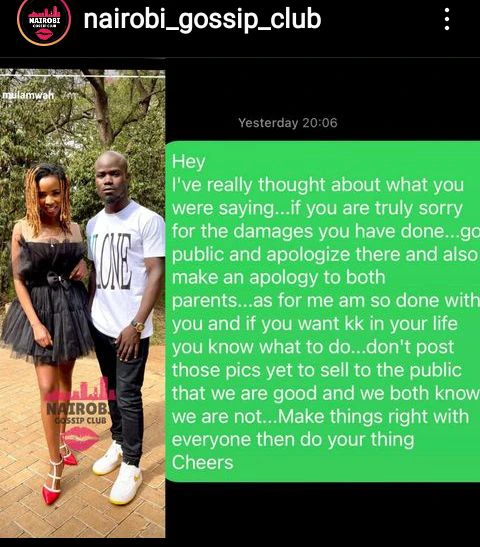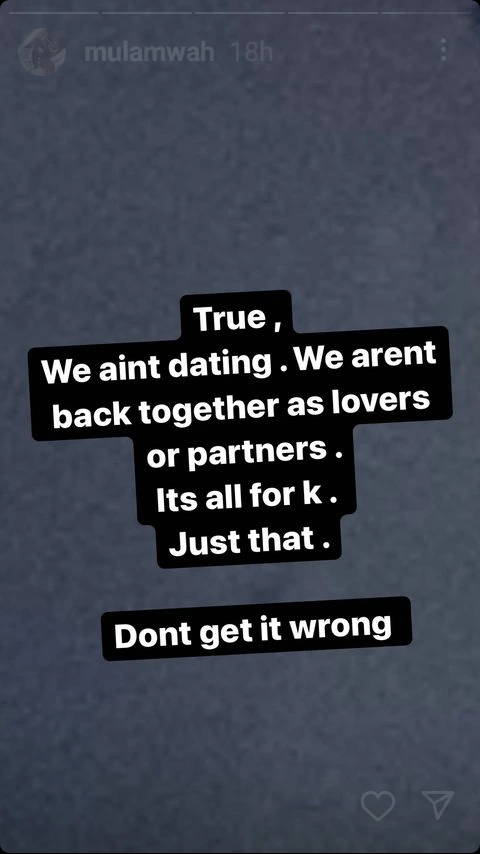 The year 2022 has been full of highlights from politics to the arts. Having a General Elec…