Home
Entertainment
Popular Kenyan Dancer Leaves Fans Talking After What She Was Spotted Doing While Pregnant
Popular Kenyan Dancer Leaves Fans Talking After What She Was Spotted Doing While Pregnant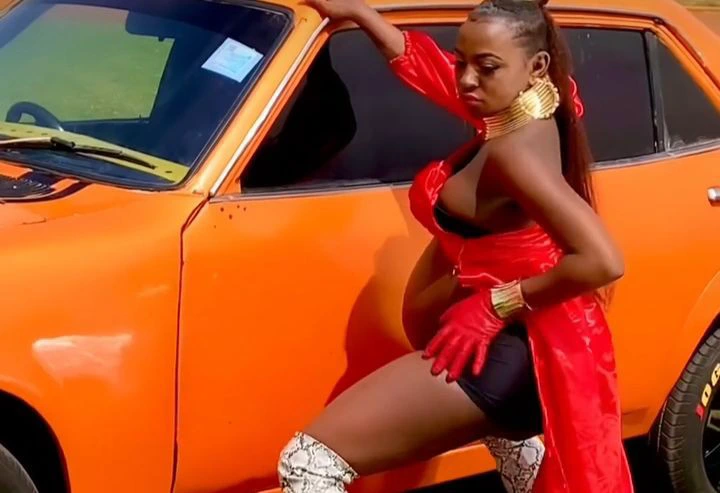 Aggie The Dance Queen has landed herself in trouble with Kenyans online. This is after her clip dancing while pregnant went viral. According to the clip that was shared through Instagram by King Kaka, the popular dancer was on location busy dancing for a music video. But what left Kenyans talking on this one, is how the dancer was using a lot of energy dancing yet she knows that she was pregnant. Now, this clip of Aggie dancing while pregnant has gone viral on different social media platforms whereby, it's sparking mixed reactions currently.
Famous Kenyan female dancer Aggie the Dance Queen, has caused stir online again after appearing as the main video Vixen in King Kaka's latest song called "Bila wasi wasi". Despite being heavily pregnant, Aggie still nailed it and stole the whole show. She showed off her dope dance moves and how she is flexible. She was twerking and winning her waist like a person who isn't pregnant. She is indeed the best female dancer in Kenya, this is something that rarely happens. Pregnant women are considered to be delicate but Aggie has proved it wrong.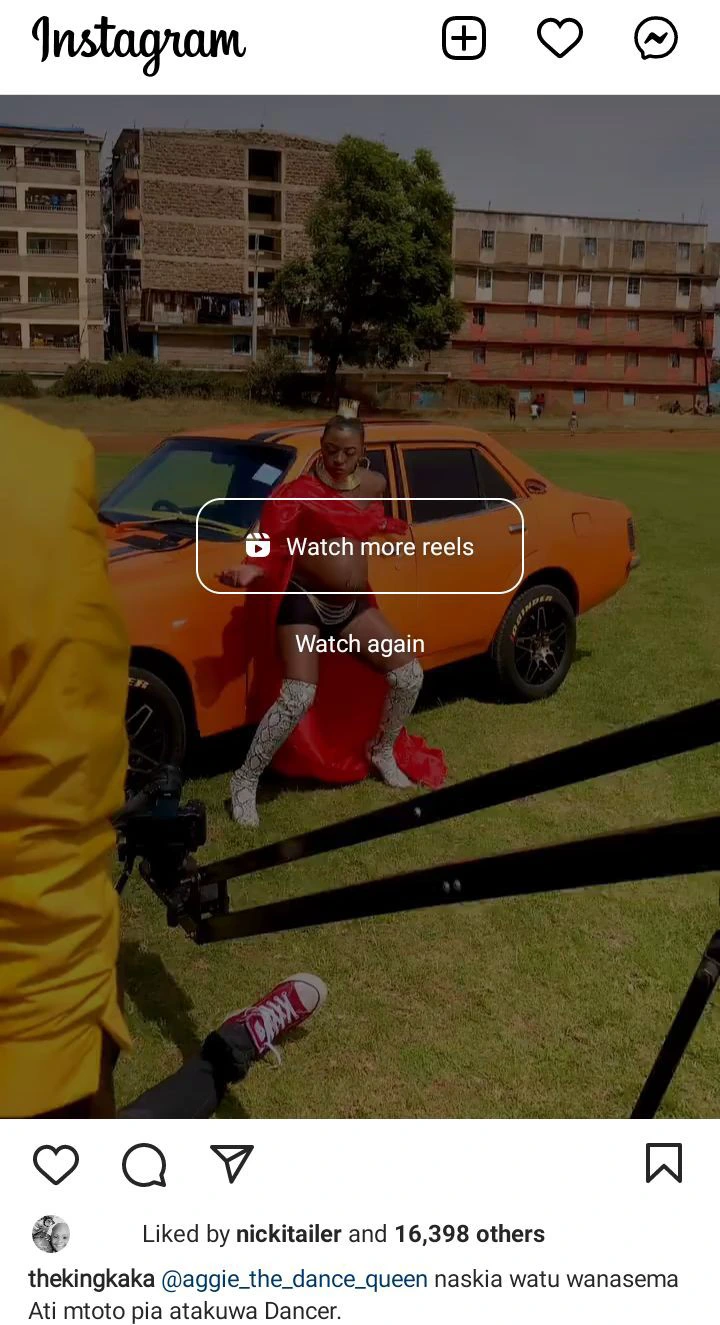 Music lovers and dance enthusiasts online have recently been left impressed by one Agnes Kiunga aka Aggy, the dancer in Sauti Sol's latest music video for 'Short N Sweet' featuring Nyashinski. Dresses in a colorful striped jumpsuit, the Sarakasi dancer and choreographer showcased brilliant dance moves on her way to immediate stardom. Aggy, a Kenyatta University graduate, spoke about her journey to this moment of fame:
For how long have you been a professional dancer?
Six years now. I have been working under Sarakasi Dancers and right now, as our boss would say, I am the captain of the team. For me, dancing is a lifestyle. It is how I make a living. 
Six years in Sarakasi. That is such a long time. Ordinarily, people use Sarakasi as a launching pad before they form their own dance groups…
That is true. My experience at Sarakasi is different from everyone else's. I have seen many people come and go. I have used the opportunity over the years to learn and grow my art and now, I am not only a dancer but also a choreographer and a designer in charge of many groups like G&Q. If I left Sarakasi Dancers now, there would be a gap.
But it is certainly this new 'Short and Sweet' project that makes the highlight of your career, right?
Definitely, this has put me in the limelight. This must have been God's time and strange enough, as much as Sauti Sol has been working with Sarakasi Dancers in their videos, it was the first time I got the opportunity to work with them. No one knew the song would turn to be such a big hit and still no one thought Odie dance would get such swag.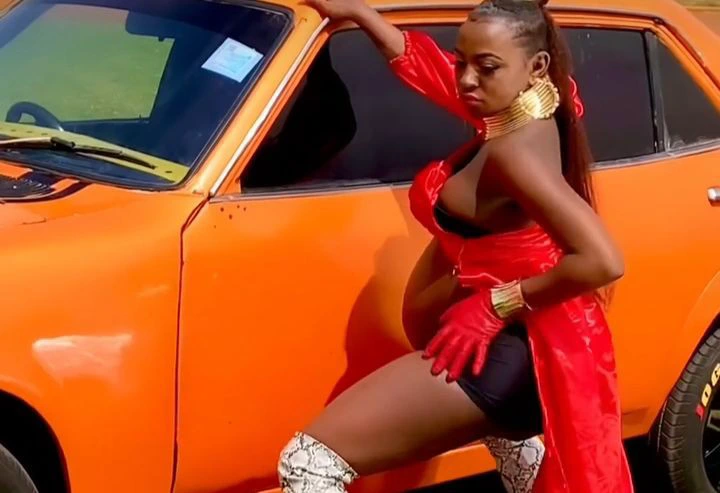 Many are out to say that Aggie is putting her unborn child's life in danger according to the way she was dancing while, others are out to wonder how Aggie was managing to dance while pregnant at the same time.
https://www.instagram.com/reel/CakVq6SgLN7/?utm_medium=copy_link Share your thoughts as you share this news to your friends. Below are some of the comments: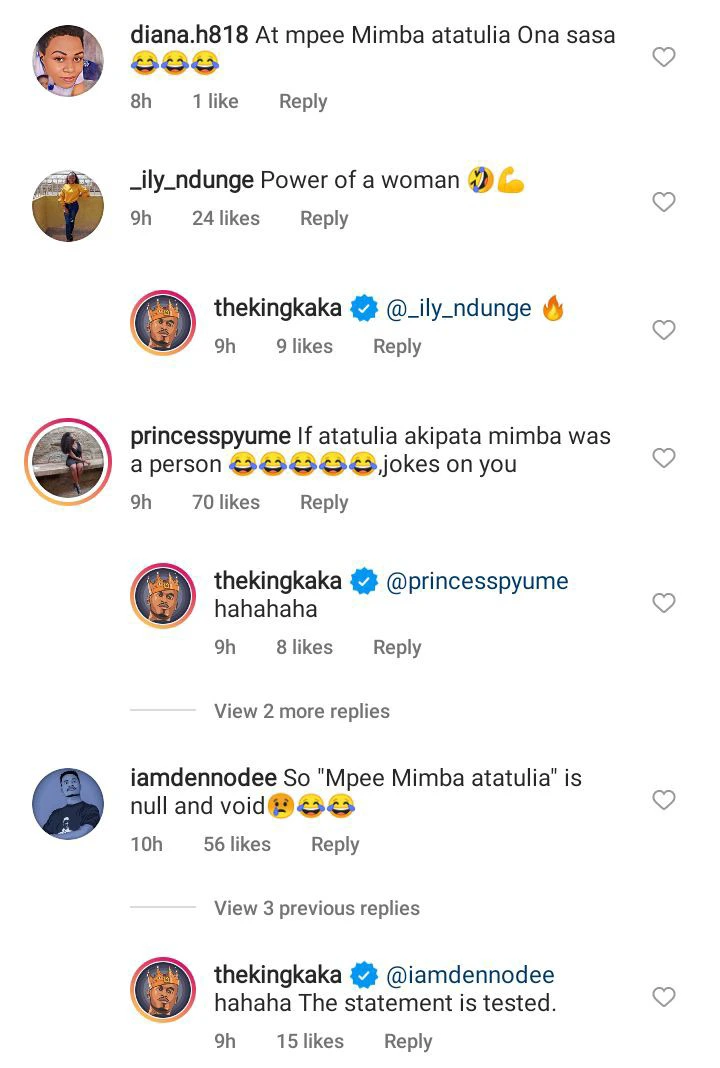 The year 2022 has been full of highlights from politics to the arts. Having a General Elec…