The Person Who Will Arrest DCI Boss George Kinoti After Today's Court Order
Today evening high court has issued a warrant of arrest against DCI George Kinoti for contempt of court. the high court has directed Inspector General of police, Ig Mutyambai to arrest DCI boss, George kinoti and bring him to court to answer the charges against him with immediate effect. The dci boss had been convicted for contempt of court and jailed for 4 months but failed to represent himself to the Kamiti Maximum Prison.
Alot of Kenyans now are filled with questions asking whether now the inspector general will follow the court order and arrest him or ignore also the orders issued by the court. The DCI boss was in November last month sentenced to jail by high court judge Justice Antony Mrima, this is after he was found guilty for failling to hand back presidential aspirant Jimmy Wanjigi firearms that were sized from him.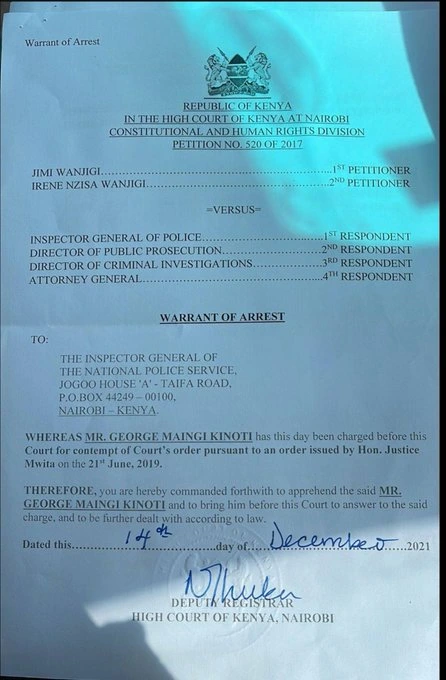 But after the order of the court last month the DCI, boss defended himself saying that the kind of firearms that were sized should not be in the hands of the civilians refeering to Jimmy Wanjigi. What do you think about this latest order?
The year 2022 has been full of highlights from politics to the arts. Having a General Elec…