Home
Latest
Pastor's Wife Locks 16-Year-Old Girl Inside Their Bedroom For Husband to Satisfy His Desires
Pastor's Wife Locks 16-Year-Old Girl Inside Their Bedroom For Husband to Satisfy His Desires
Cases of pastors engaging in vicious acts have been skyrocketing for years baffling Christians on who to trust anymore in their churches. One recent incident that has left social media users took place in Nigeria. A pastor's wife identified as Elizabeth Taiwo is alleged to be the master planner of a case that left a 16-year-old girl to meet an unforgettable ordeal.
According to reports from a reliable source, the random girl whose name has been withheld was a choir member of the church and on an unfortunate day, she acted out of submission to the pastor's wife after she was asked to attend to her bedroom to meet his husband following an errand.
If only she knew what would happen next to her, she would have speculated twice about her next move. However, as clueless as she was, this saw a heinous pastor's wife galvanize quickly by closing the door from outside. The rest was a nightmare.
The victim who later reported the scenario divulged that after the ordeal, the pastor's wife came inside the room to calm her down, telling her that she is now a woman.
She further added that she was threatened not to leak the secrete to anybody or else she will die.
Luckily, the vicious couple was nabbed by the police while the victim was rushed to the hospital for treatment. Upon interrogation, the suspects surprisingly disclosed their motives of engaging in the abominable crime to be inflicted by the devil. Meanwhile, do you agree with the pastor and his wife? Leave your comments below as you help me share this article with folk and friends.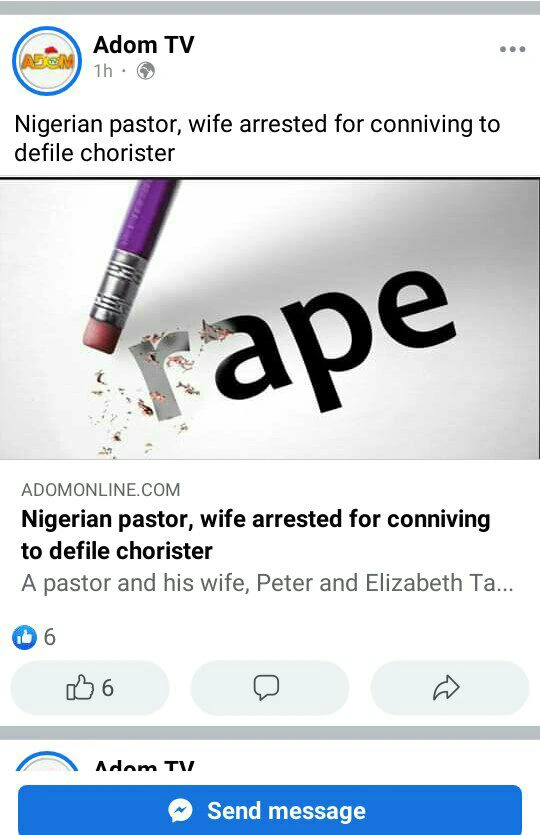 The year 2022 has been full of highlights from politics to the arts. Having a General Elec…