Home
Latest
Pregnant! Belgian Man Who Gave Kenyan Lover KSh 102m Discloses Why He Gifted Her The Money
Pregnant! Belgian Man Who Gave Kenyan Lover KSh 102m Discloses Why He Gifted Her The Money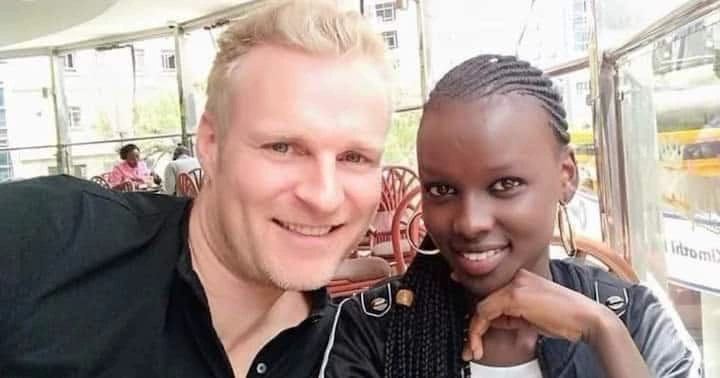 The Nairobi training institute student, Felesta Njoroge and her lover Merc De Mesel from Belgium have been the talk of town over KSh 102 million that was found in Felesta's bank account.The foreigner explained that he gave Felesta the huge amount of money because they were together as lovers and she was even pregnant for him.
Mesel told netizens that he had nothing to hide as long as he makes his money lawfully as a Bitcoin investor. The government pushed for the freezing of Felesta's account owing to suspicious transactions of KSh 102.6 million, money that she said was given as a gift from her Belgian boyfriend Merc De Mesel.
The wealthy foreigner Bitcoin trader claimed that the Kenyan authorities raided his home after he sent his lover the money and arrested her girlfriend.Her girlfriend who is twenty one years old explained to the police officers that the money in her bank account was a gift from her husband. Share widely and remember to follow me for more information on this and other news making headlines both locally and internationally.
Remember to always keep safe from the Covid-19 pandemic in the country by following all the ministry of health guidelines on this.
The year 2022 has been full of highlights from politics to the arts. Having a General Elec…