Home
Entertainment
Kabi WaJesus Roasted After Posting, Shopping For His 'Abandoned' Daughter
Kabi WaJesus Roasted After Posting, Shopping For His 'Abandoned' Daughter
Kenyan YouTuber Kabi WaJesus, who is part of the WaJesus family together with his wife Milly, is once again under the spotlight after the latest social media post.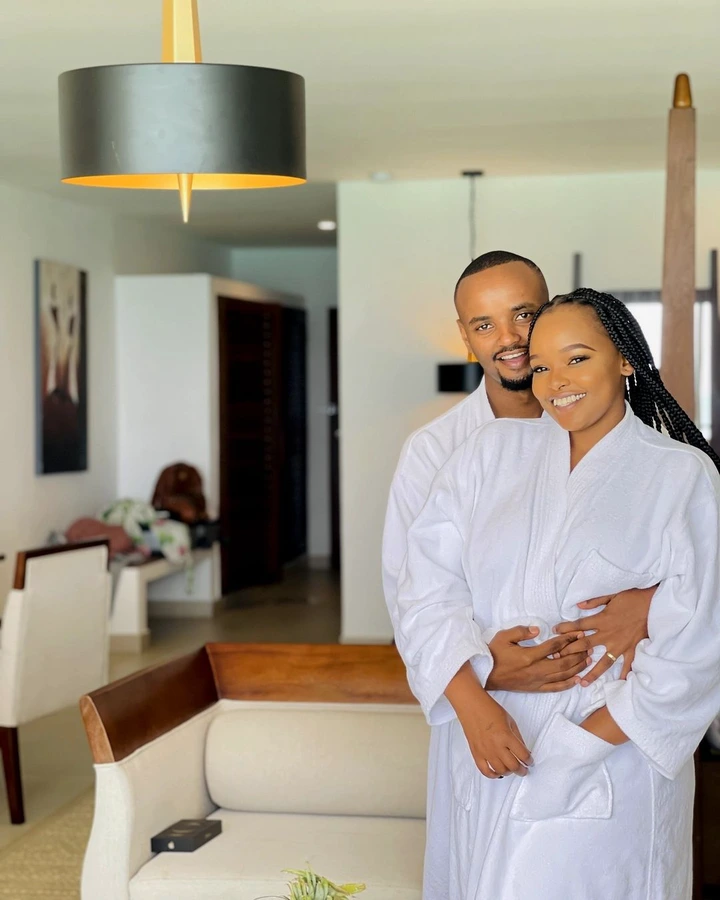 The young father took to his Instagram account and posted school staff such as books and pens that he was buying for his daughter Abby.
He went ahead to thank God for allowing him to be part of her life arguing that it is a new journey.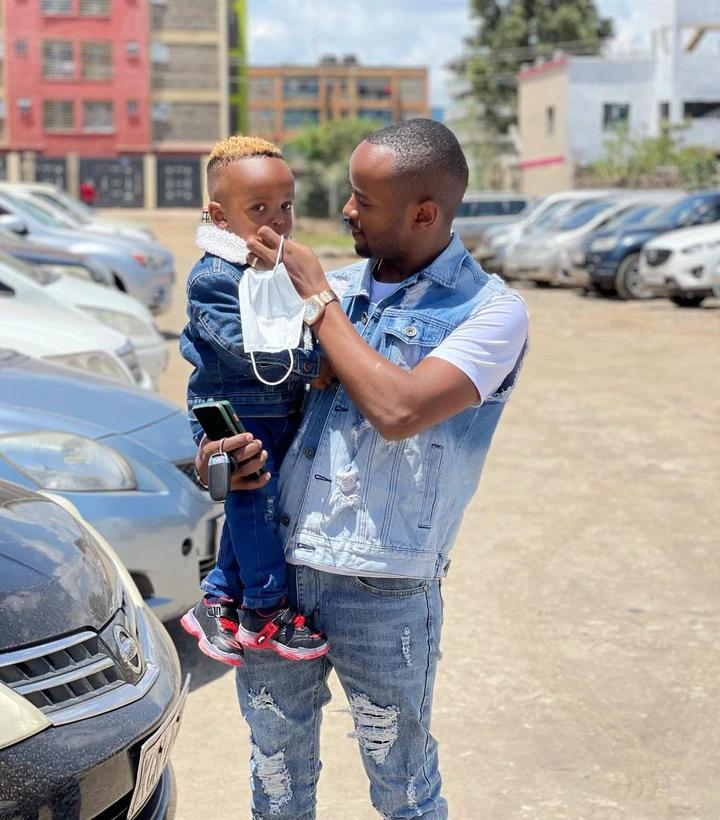 "I thank God for allowing me to be part of my baby Abby's life 😍… It's a new journey which has its own challenges and we will get there 💪." Kabi posted on his official Instagram Stories.
Earlier on, Kabi had completely denied and abandoned Abby together with her mother who happens to be his Sister-Cousin.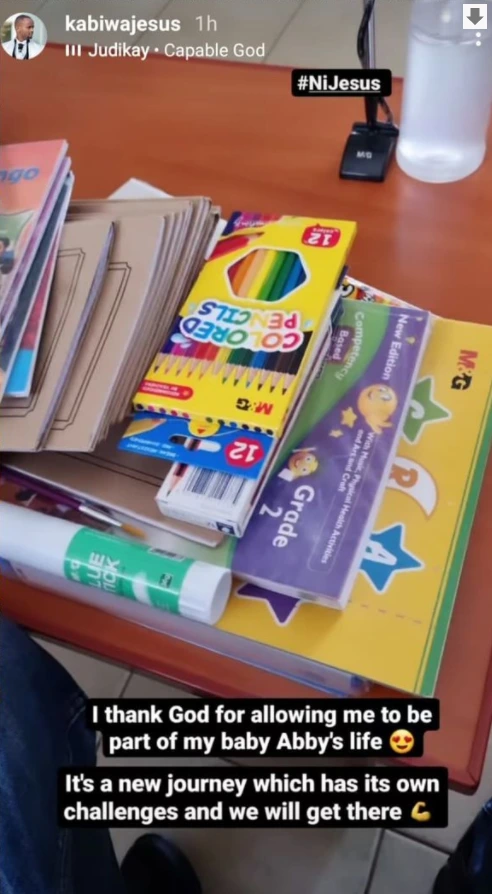 After a DNA test was done, it was confirmed that he is the dad and since then, he has been taking responsibility as a father to Abby.
However, Kenyans on social media have sharply criticized him for the post as they argue that he is now boasting yet he denied her at first.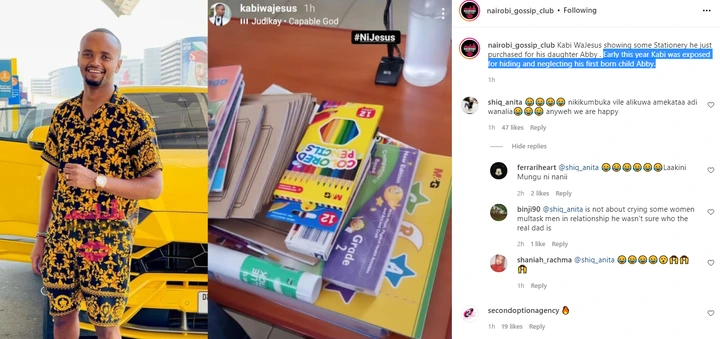 Some stated that it is normal for parents to shop for their kids without having to post on social media.
Shiq Anita, "😂😂 nikikumbuka vile alikuwa amekataa adi wanalia😂😂😂 anyweh we are happy."
Huncho, "😂sasa iyo ni achievement??? That's his responsibility anapost ndio???"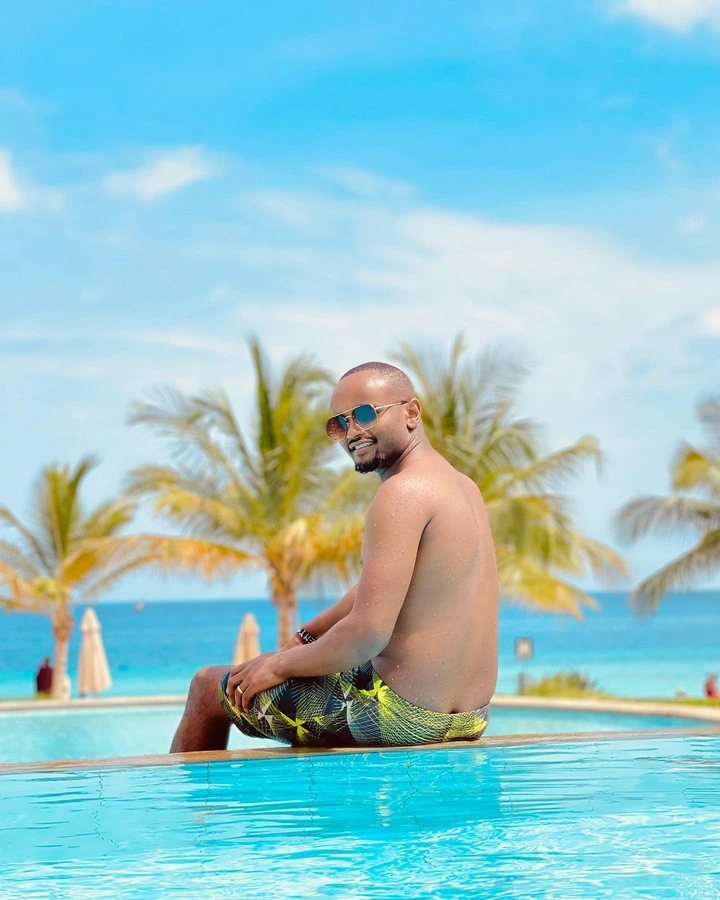 Ma Jules, "Honestly, this is very unnecessary… you don't have to post on social media buying books yet it is your responsibility, maybe behind doors you are not even paying school fees."
Novick, "Kama si Edgar hangewai kubali kama ako na Abby😂😂."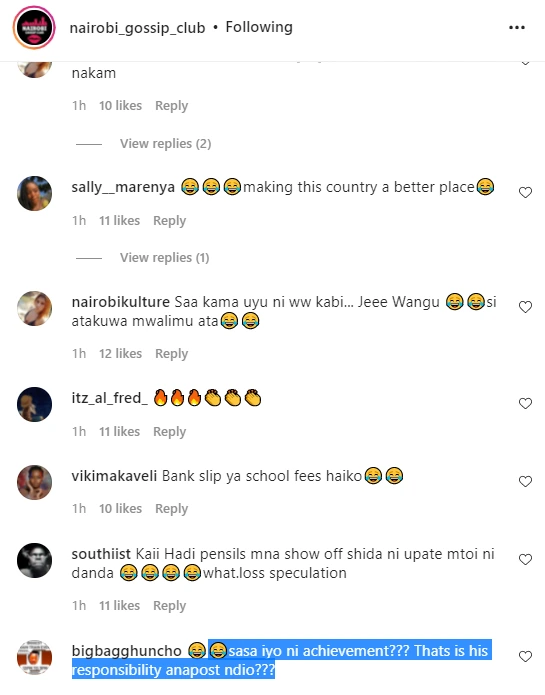 Lizz, "Mtoto anafanya aeronautical engineering😂😂😂."
Munga, "Y'all may hate Edgar Obare but he is the force behind this, if not him Kabi would have still denied Abby and mama Abby would have not even gotten justice."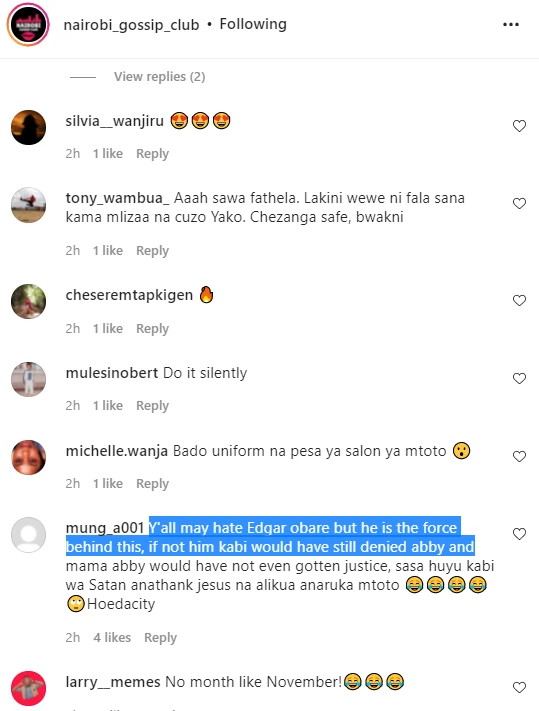 Kale Muyao, "I wonder why does he have to post this here. A few months ago he completely ignored her and her mother. Sad."
Amy Irungu, "Edgar Obare is the real street sanitizer…go argue with your beautiful baby boyfriends of yours 😊."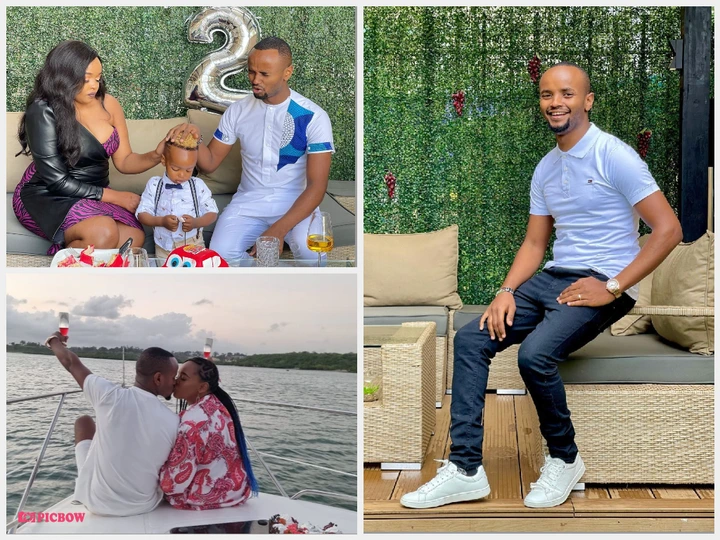 The year 2022 has been full of highlights from politics to the arts. Having a General Elec…