Home
Uncategorized
Rapper Cashy Spills More Beans On The Kind Of Relationship That Khaligraph Has With Their Son
Rapper Cashy Spills More Beans On The Kind Of Relationship That Khaligraph Has With Their Son
Just few days ago rapper Cashy Karimi rose the eyebrows of many, after she exposed ex-lover Khaligraph Jones for allegedly not supporting their son Xolani whom they birthed together.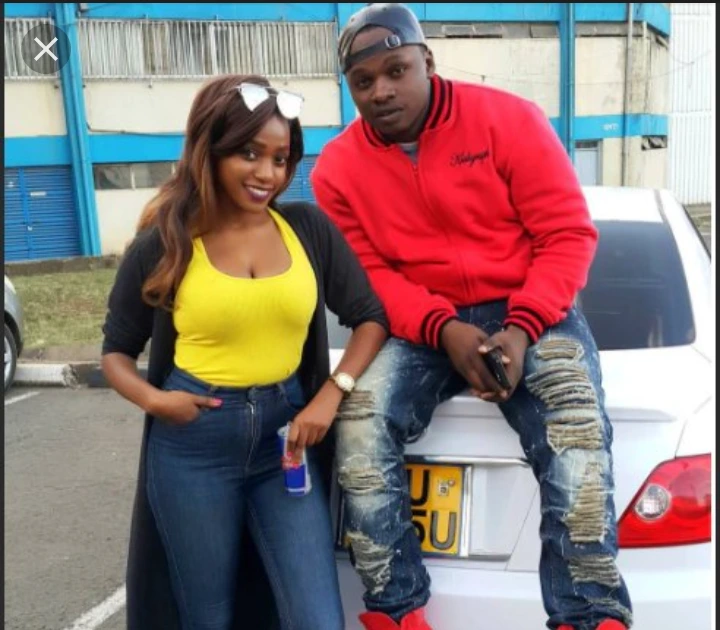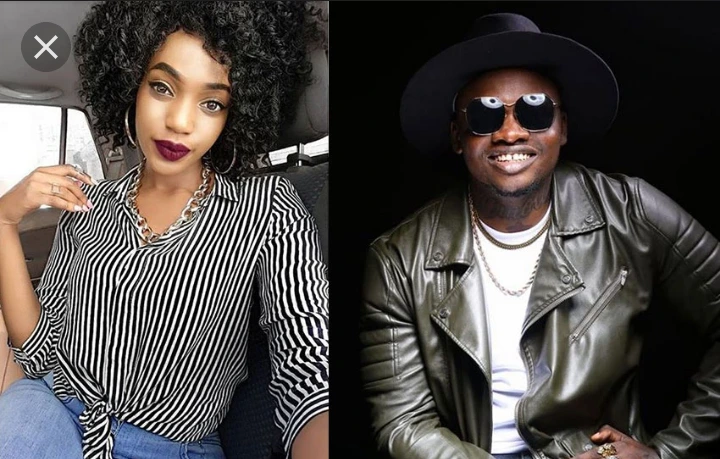 Photo: Cashy and Khaligraph Jones
This was after the Mashujaa Day celebrations of October 20, where the head of state had announced the removal of the curfew.
The beauty queen then quickly took to her Instagram account and celebrated because the 'Yego' hit maker will now be able to support his child as shown below.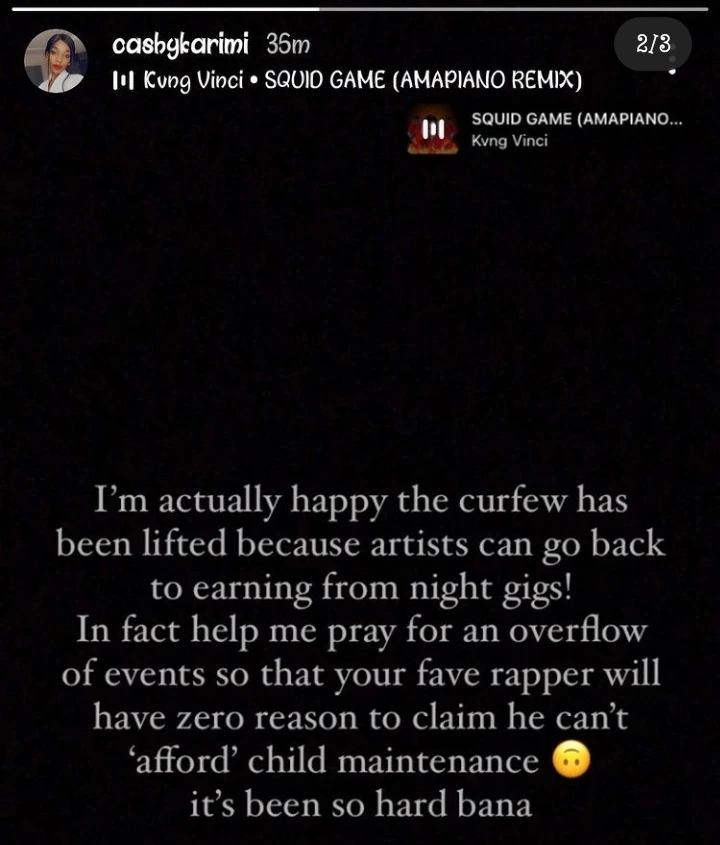 Today also Cashy Karimi took to her insta stories to spill more beans on her earlier accusations, and she revealed little known details of how Khaligraph Jones relates with his son.
This was via a Q&A session with her fans where she alleged that the 'Yego' hit maker is completely disconnected from Xolani.
She claimed that he neither visits to check on him nor does he have a father-son bond with the young one.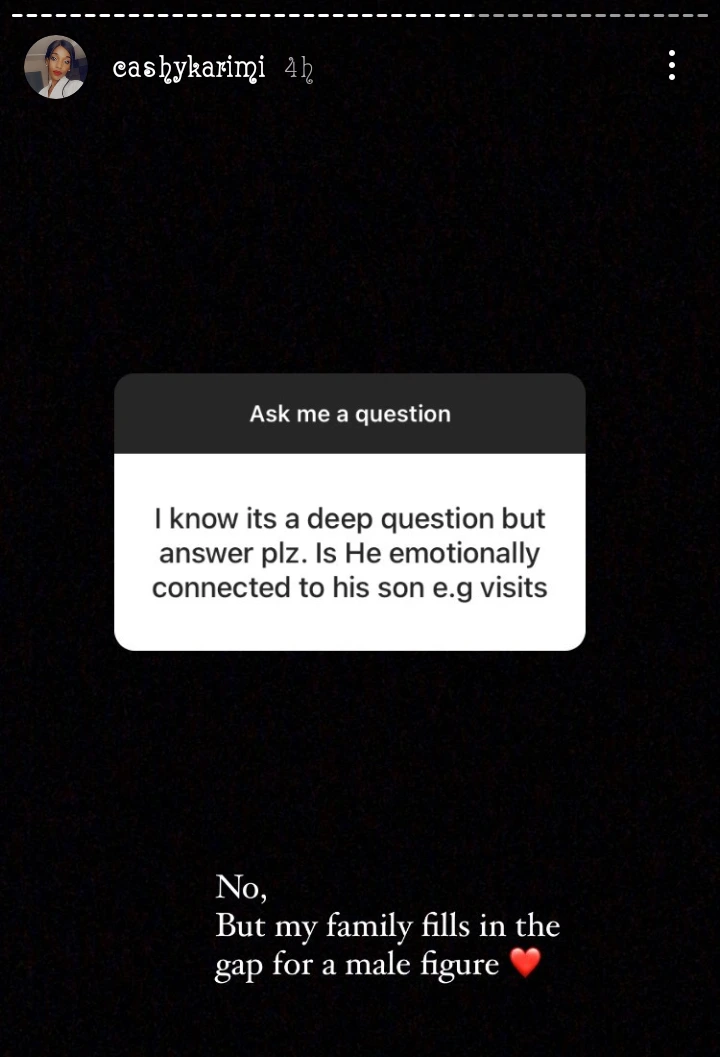 The sassy mother of one infact claimed that the last time Khaligraph Jones saw his son was when they did the paternity test awhile back.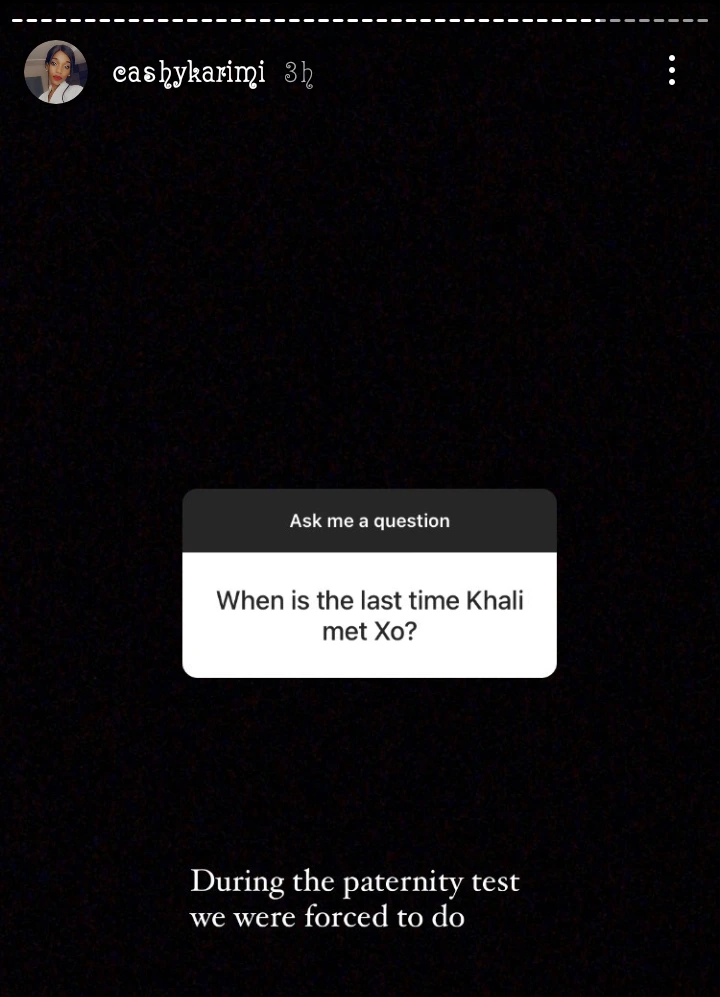 Cashy Karimi however made it clear that as their son grows up, he will be informed that it was only her who worked hard to provide for him while his father was avoiding his duties.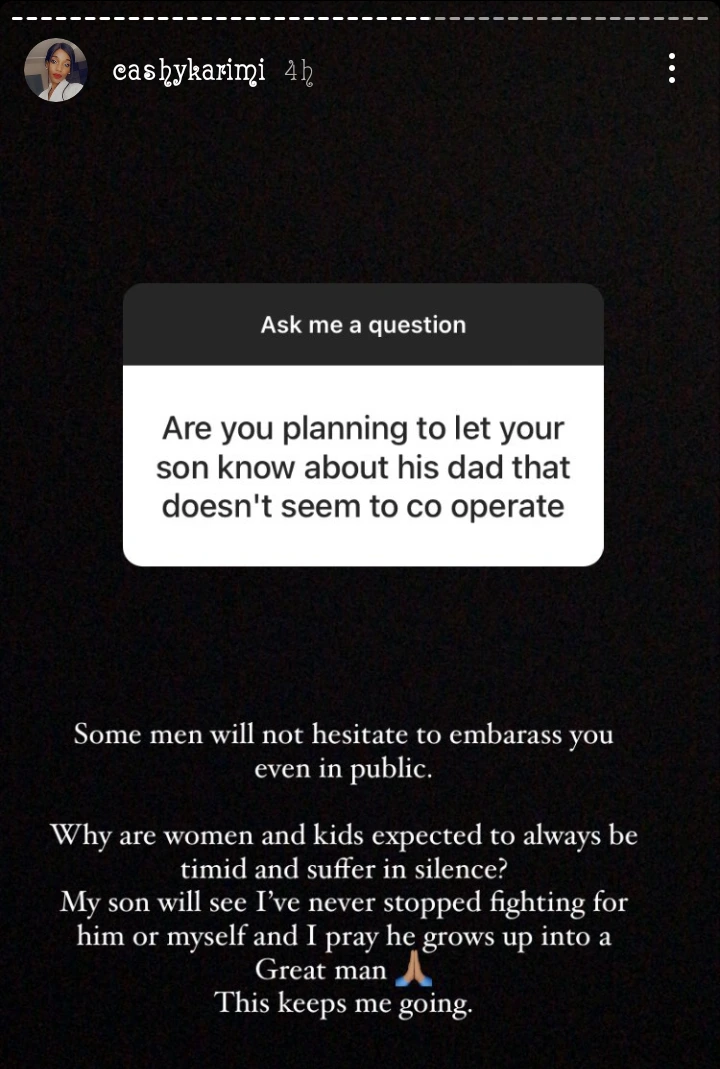 The former lovebirds dated awhile back and even released the hit song dubbed 'Micasa Sucasa' together.
However they later called it quits with their affair after she accused Papa Jones of cheating on her.
The year 2022 has been full of highlights from politics to the arts. Having a General Elec…