Home
Latest
UhuRuto Alleged Sms Chats Leaked as Muturi Reveals This Ahead of Much-Awaited Meeting in Statehouse
UhuRuto Alleged Sms Chats Leaked as Muturi Reveals This Ahead of Much-Awaited Meeting in Statehouse
That the ongoing civil war between President Uhuru Kenyatta and his Deputy President William Ruto is the person-driven and not politically motivated difference is now doubtless. This follows the emergence of confirmed reports that the two leaders have been engaging in a harsh exchange of words via short Message Service even though the subject of their conversation remains unclear.
According to the star, Although both President Kenyatta and Ruto have never explained exactly why their relationship fell apart, it is understood they previously exchanged bitter text messages. Some have been read by their allies.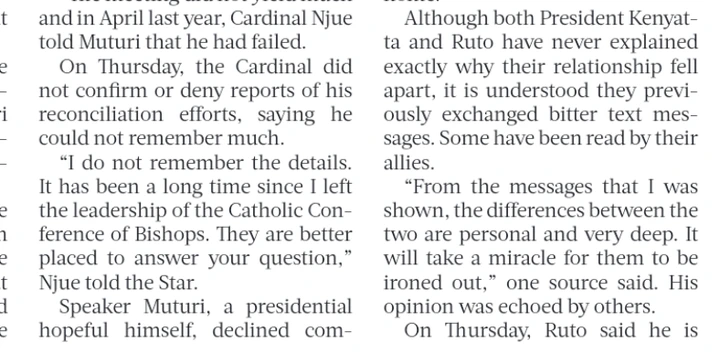 "From the messages that I was shown, the differences between the two are personal and very deep. It will take a miracle for them to be ironed out," one source said. His opinion was echoed by others.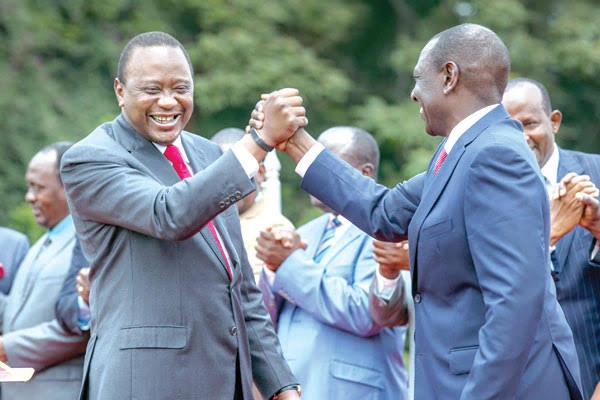 At the same time, National Assembly Speaker Hon Justin Muturi while commenting on the relationship between the two leaders have now reported that it will be an impossible mission to try and unite them. This if after he has openly revealed that he was trying to do so a few months ago, adding that his attempts turned futile after both leaders failed to drop their hardline positions.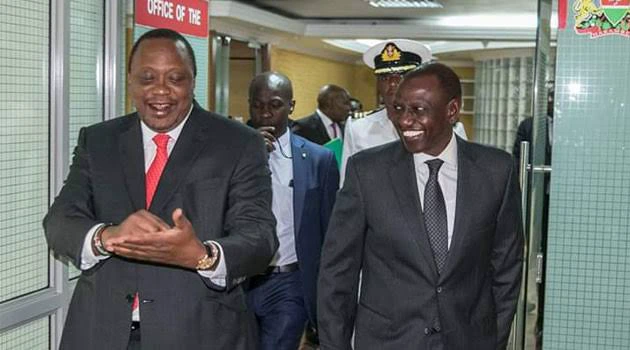 All the same, Muturi's sentiments come barely hours after the Interdominion leadership is reported to have decided to engage with the two leaders face to face during the Much Awaited Meeting in the statehouse, which will be taking place in the coming days.
Addressing the nation a few hours ago, Antony Muheria expressed fears that the simmering tension between the two leaders will return the country to 2007 chaos, adding that the unity of a nation is more important compared to political ambitions.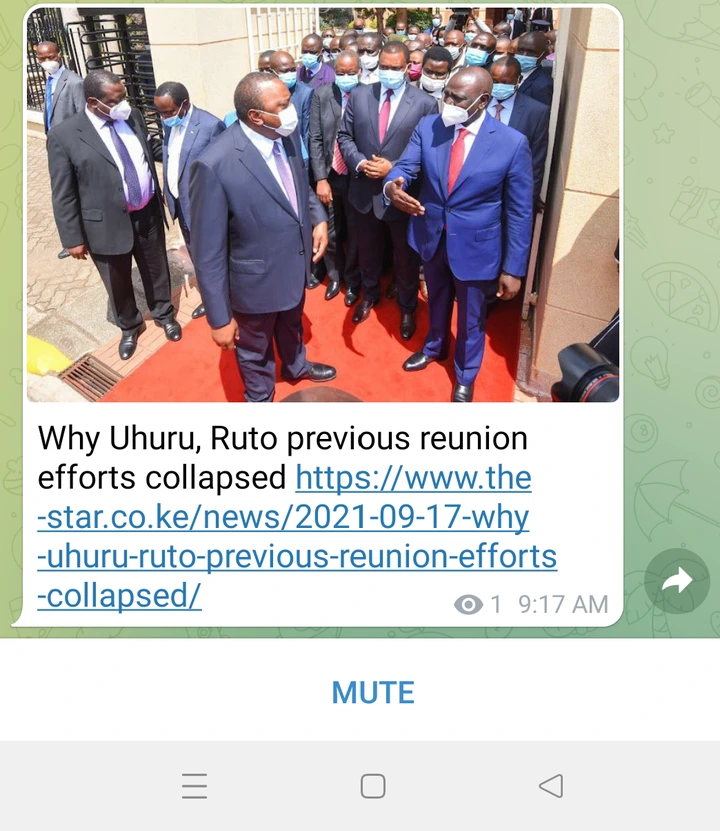 The year 2022 has been full of highlights from politics to the arts. Having a General Elec…