Home
Latest
The Devil's Agent, Heartless Boyfriend Opens Lover Caeserian Wound With Razor, Leaves Her To Die
The Devil's Agent, Heartless Boyfriend Opens Lover Caeserian Wound With Razor, Leaves Her To Die
Diana Wanja Njoroge, 23 on Thursday 16th September shocked Netizens after she opened up on how her evil boyfriend opened her Caesarian Section wound with a razor. Diana was speaking via Tuko Talks where she was sharing her story and that of her estranged boyfriend.
Diana's mother passed on when she was a young girl, and her father got arrested selling bhang. This forced for her and her brother to be placed under the care of their grandmother who was a local brewer throwing them into the world of alcoholism.
She started selling local muratina and consuming it at a tender age of four. She later turned into seller of the same alcohol which was being brewed by her alcoholic grandmother.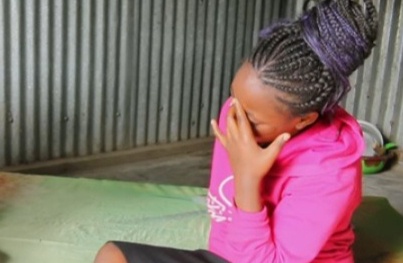 In the process of delivering alcohol to her old clients, they turned against her and started molesting her something she did not know what it was or whether it was good or bad.
Luckily her paternal grandfather rescued her and her brother, the two were taken to school where they started education at the age of 6 years.
After completing form four, Diana moved to Nairobi where she stayed with her friend before she secured herself a job as a microfinance and business loan lender expert.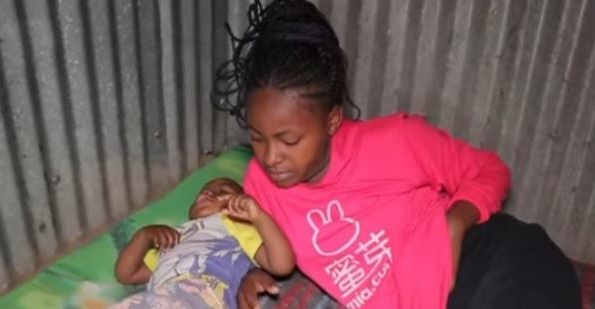 In 2019, she fell in love with a guy. Within a month, Diana became pregnant but her boyfriend became irresponsible and abandoned her.
She left her job due to her pregnancy complications. Having passed birth period with two weeks, Diana had to go through C-section where she gave birth to a baby boy.
According to Diana, the father turned to a deadbeat dad, something that forced her to go back to work.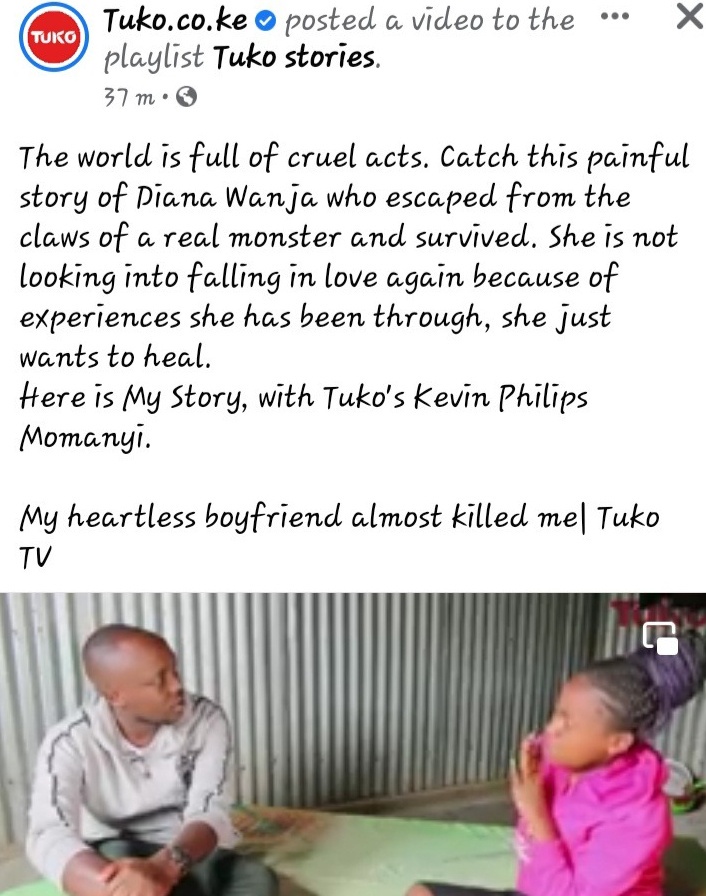 Diana later met with another man, identified as Joseph, a partyhoolic, who they could party now and then, throwing her back to her drinking spree.
One day, Diana got herself into a heated debate after she resulted to giving all her concentration to her child.The man turned violent. He took a razor blade and started opening her C-section wound, something Diana says messed her entire life.
After committing the heinous crime, the man left leaving Diana to die.
Diana, crawled to her neighbors door where she sought for help. Her neighbors took her to the hospital where she received treatment.
In tears, Diana narrated how she could walk every day to the hospital to get her wound which still pains her to date.Diana reported the incident to the police, but she did nor receive any help.
The year 2022 has been full of highlights from politics to the arts. Having a General Elec…