Home
Entertainment
Citizen TV's Zora Actors And Actresses; Real Names, Age, Tribe And The Unknown Details (Photos)
Citizen TV's Zora Actors And Actresses; Real Names, Age, Tribe And The Unknown Details (Photos)
Zora is a local drama series that airs on Citizen TV. Some of these Zora actors and actresses have been in the acting industry for a very long time while some are newbies. Today we will get to know their real names, age, and tribe;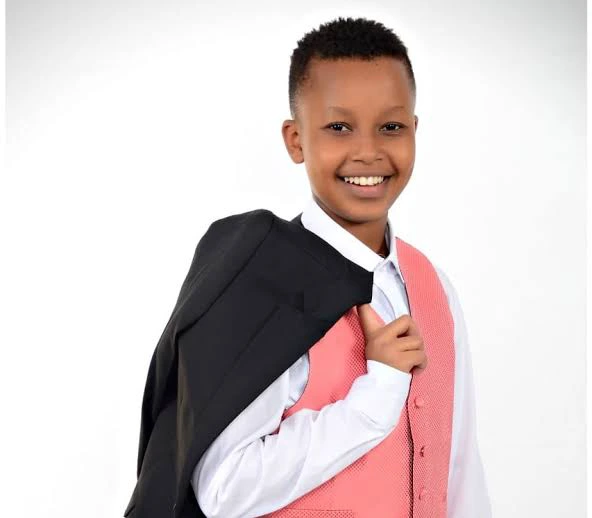 Simba
He acts as the son of Zora and Fella. His real name is Ryan Mwenda, 13 years of age and a hails from Kikuyu. Ryan Mwenda was born in Nairobi Kenya and he is a very talented young man. He has a bright future ahead of him as his talent has seen him reach greater heights at just a tender age. Ryan is also a student at Riara Springs Academy. He first came into the limelight back in the year 2016 when he was given the platform for presentation before the Jubilee party during the launch of the big four agendas. After his presentation, Ryan captured the sight of President Uhuru Kenyatta. He called the young boy towards him and gave him a very fulfilling fatherly hug.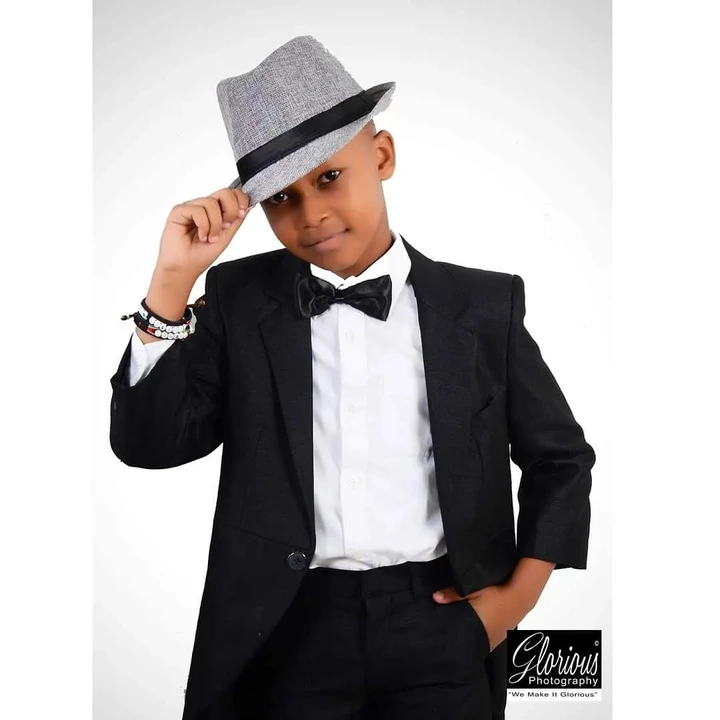 The picture went viral for several days. Immediately after that, the president of Kenyan comedy, Daniel Ndambuki is popularly known as "Churchill" gave the young boy a platform on bis show where he entertained the guests ib several occasions. At such a young age with a future before him, Ryan Mwenda has already been featured in the current ongoing tv series that airs on Citizen tv dubbed Zora. Where he plays the role of a spoilt kid.
He plays a major role in the series where he acts alongside veteran and former Tahidi high actress, Sarah Hassa (Zora) who is his mother, and Robert Agengo (Fela) who acts as his father. What can you say about this boys' future? Kindly share with us your opinion in the comment section below. Please do not forget to hit the above follow button for more important updates.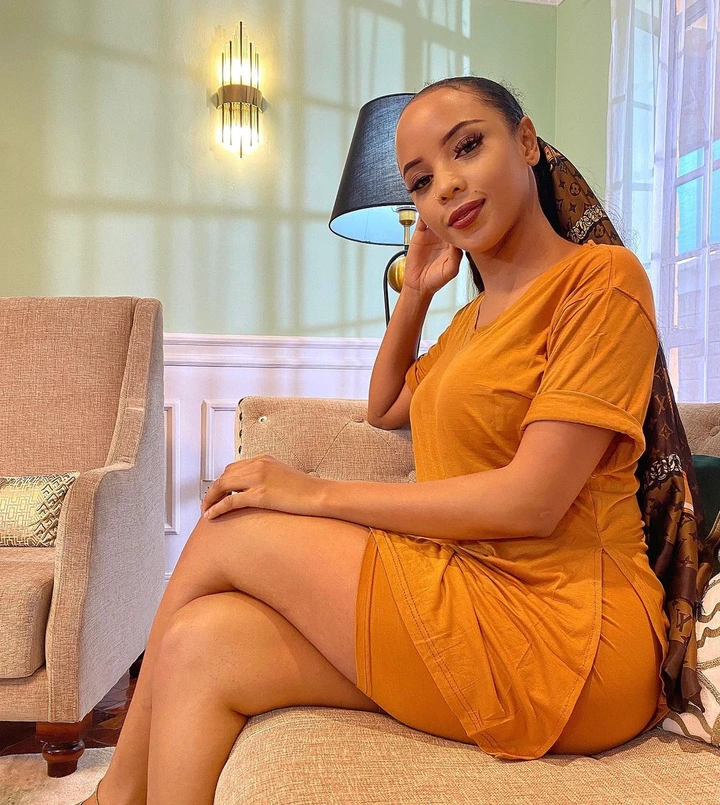 Yola
Most of you knew her from the Maria Series as Sofia. Her real name is Bridget Shighadi and is 29 years as of 2021. She is half Italian, half Taita. The 29 years old, Bridget Shighadi was born in Taita Taveta in Coastal Region. She is currently dating Nick Mutuma and they were blessed with a bouncy baby girl, Dua Mutuma. Nick Mutuma is also a film industry actor and media personality who also dated Diamond's Baby mama, Tanasha Donna. She's of Kenyan Italian descent and her family lived in America before relocating back to KeaBachelor She has a bachelor's degree in Public Relations from the University of Nairobi.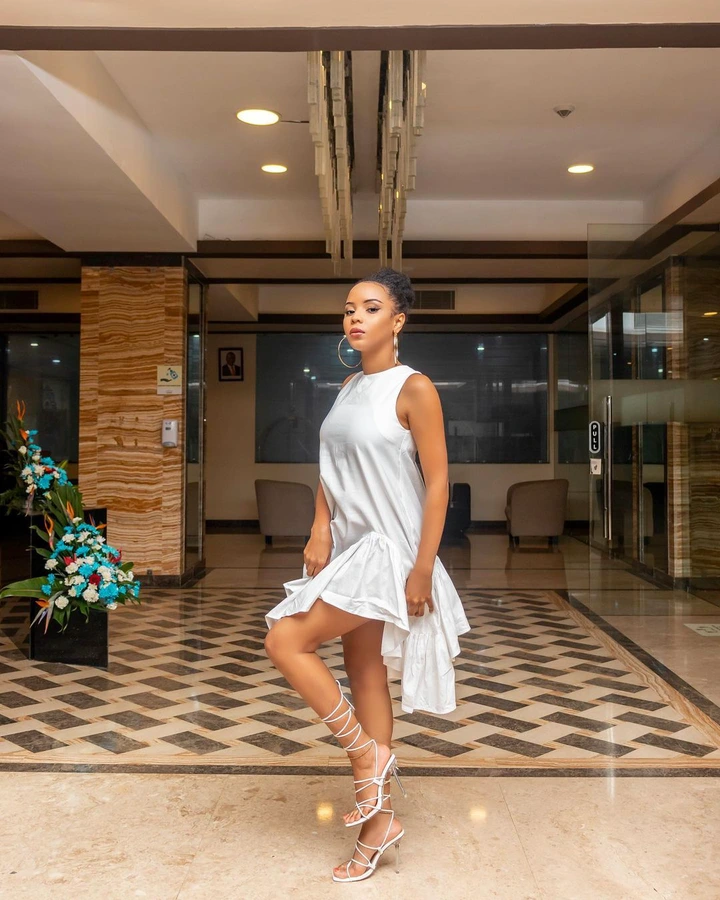 She's a blogger, Kenyan YouTuber, Model, Actress, and entrepreneur who owns a fashion line called YEDU (Ours) Fashion Line. She popped into the limelight after acting on Maria Drama Series on Citizen Tv as Sofia. Currently, she's acting in Zora Series on Citizen Tv as Yola which is aired from Monday to Friday at 7:30 p.m. Her hobbies are modeling, fashion and design. She had a great taste in fashion and also a beautiful body.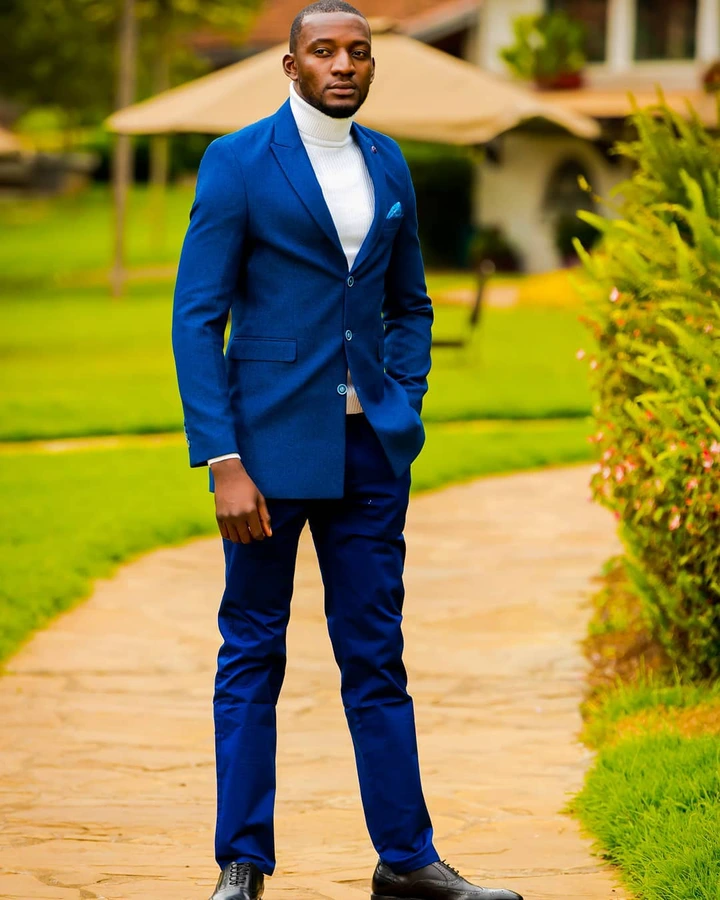 Kwame
He also hails from the Maria TV Show, where he was acting as Thomas. His real name is Quincy Rapando. He comes from the Western region, meaning he is a Luhya and is 27 years old.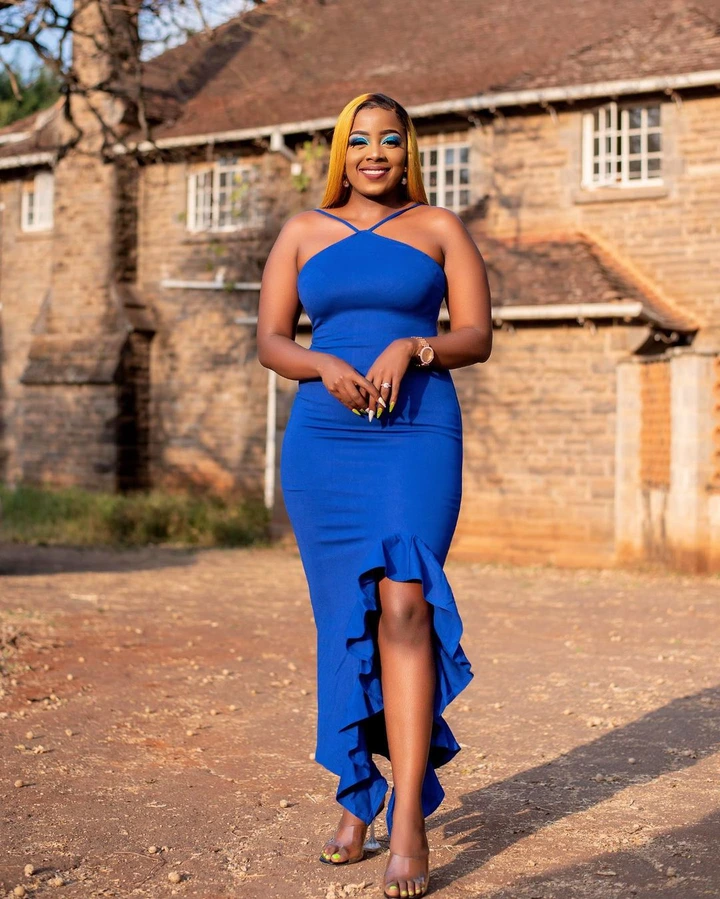 Nana
She has been in the acting industry for long dating back to Tahidi High. Her real name is Jackie Matubia. She is in her 30's and a Kikuyu. Jackie Matubia alias Nana is a citizen television actress featuring in Zora Telenovela which is aired from Monday to Friday as from 7.30pm to 8.00 pm. Jackie Matubia has portrayed her role in the telenovela in a witty way making fans to dislike her but that's just acting. She happens to be a different perspective in real-life situations. Jackie Matubia is a content creator, entrepreneur and an actress having got fame in the Tahidi high show where she was known as Joelene. She currently plays a role as Nana in the Zora Show that started on 22nd March 2021.
She left her job on Tahidi high after getting pregnant and later joined Journalism in 2019 where she featured in the chat spot on switch tv. She was married to Nyongz and they were blessed with a kid named Zari Wanjiku but the two broke up in 2019 due to cheating from both sides. This have made Jackie Matubia stay with her kid and Carter for her. Jackie's dating have been a secret since then and this makes it for fans to understand whether she's dating or not.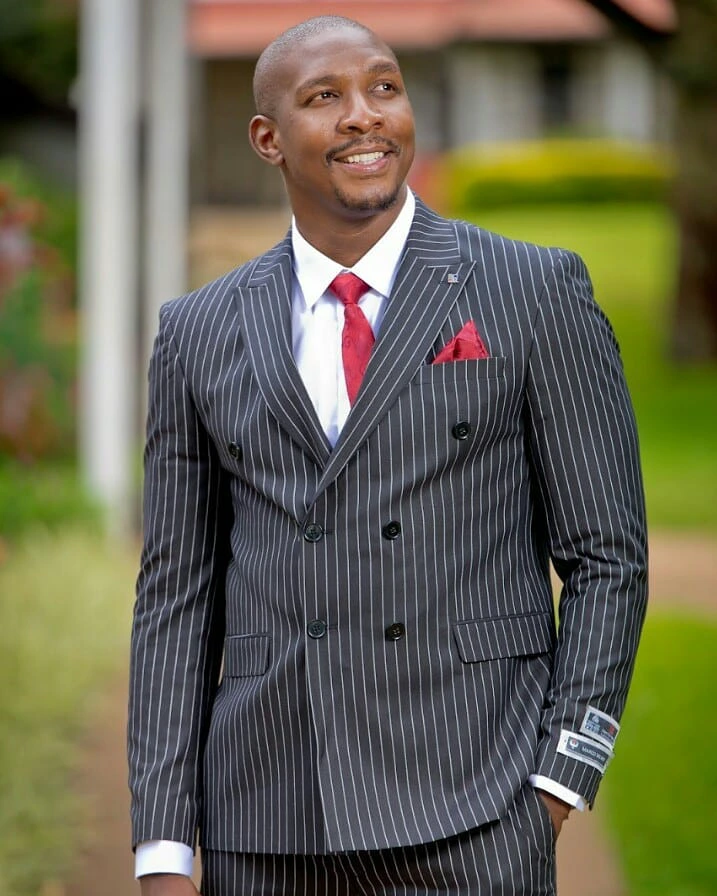 Madiba
Also from the Maria TV series where he acted as Meja. His real name is Blessing Lungaho, 29 years old and a Luhya. Kenyan Popular drama series known as Zora TV show is one of the most-watched Swahili TV shows in Kenya today due to its captivating storyline that leaves many glued to their screens whenever the show appears. Zora TV series has been airing on our screens for some few months now and has since gained a huge number of viewers. Actor Madiba, who goes by tha real name Blessings Hugo, is one of the actors featured in Zora TV series. Madiba is a talented actor who plays his role in a professional way, leaving many Kenyans glued to their screens whenever he appears.
The young gentleman was exposed to the limelight after being featured in a popular Swahili show known as Maria TV series which came to an end recently and was later featured in Zora show. Madiba gained popularity from the two shows and has since gained a huge number of followers on his Instagram account. In real life, Madiba is happily married to a beautiful wife and the two seems to be enjoying their marriage life together.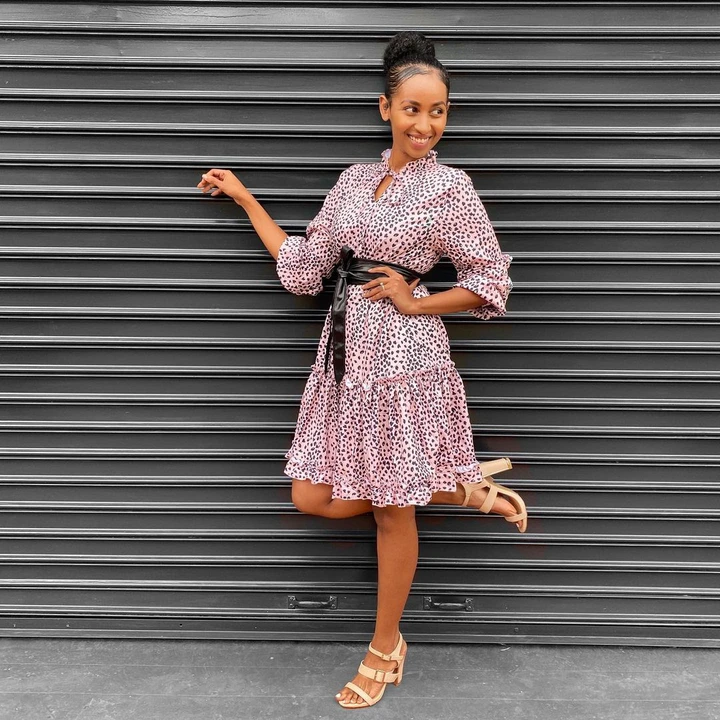 Zora
Zora who is the main character on the Citizen TV cast is a Kenyan actress, Model and former TV Host. Sarah Hassan, famously known as Zora and Tanya is one Lady who is so much celebrated and has amassed millions of followers on her social media platforms. Her very first debut on TV was in 2009 when she acted in a famous drama series known as Tahidi high as Tanya. It was an eye-opener to her media career as more opportunities showed up.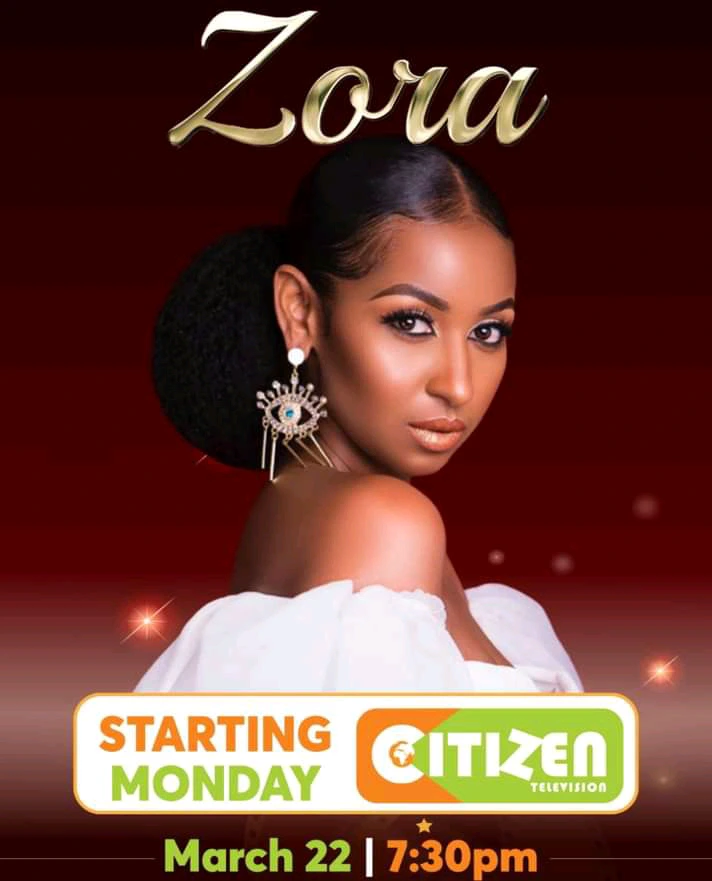 Education; Sarah is a proud alumni of Machalos girls high school where she undertook her secondary education. Later on, she joined Jomo Kenyatta University of Agriculture and technology to study Actuarial science and finally New York film school in 2016.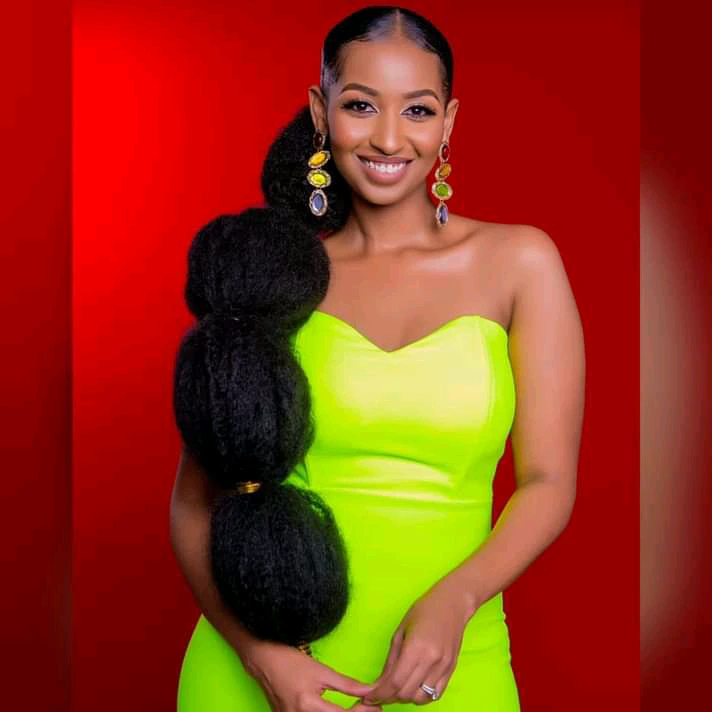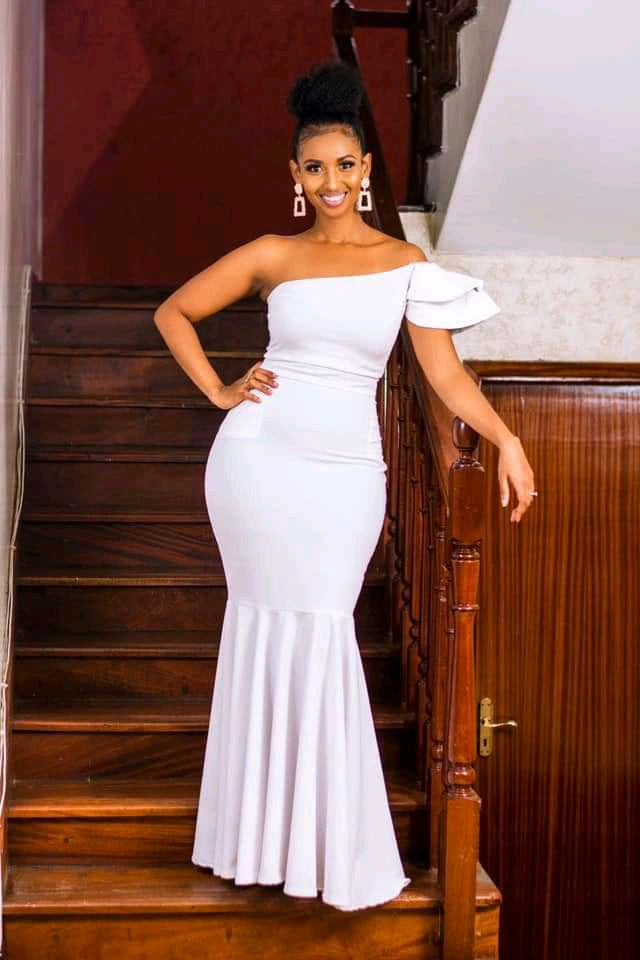 Career; Zora being a well-recognized media personality has worked in different media companies. Her first work area was at Mnet Africa as a Host of Mashariki mix in 2015. She also worked for Royal Media services, specifically Citizen TV as a wedding show host. Sarah also participated in much acting drama series suchTahidi highs as Tanya, Saints as Lora, Kamila in Demigods, and Liza in Mnets Changes.
Marriage; She is married to her long time boyfriend, Mr Martin Dale with whom they have a baby together. They tied the knot back in 2017 after which she had a bachelorrete party with her lady friends.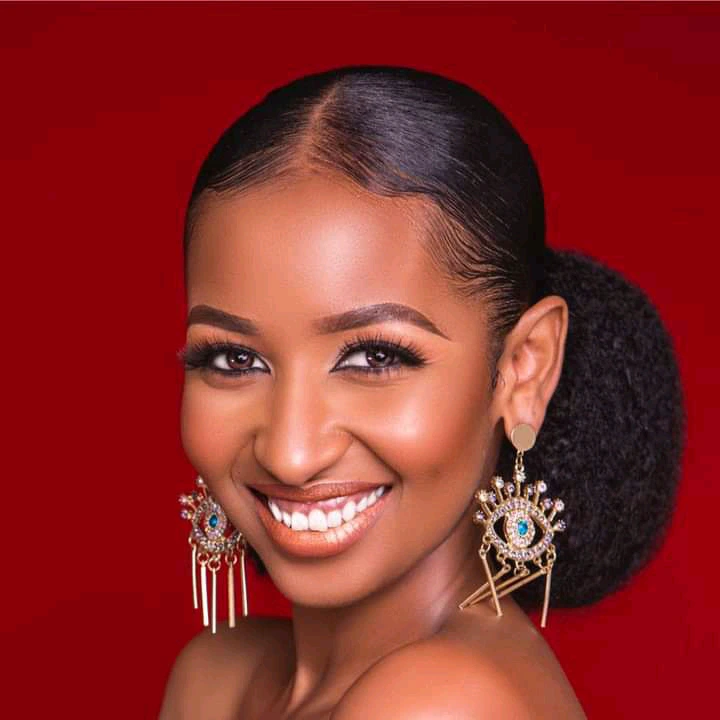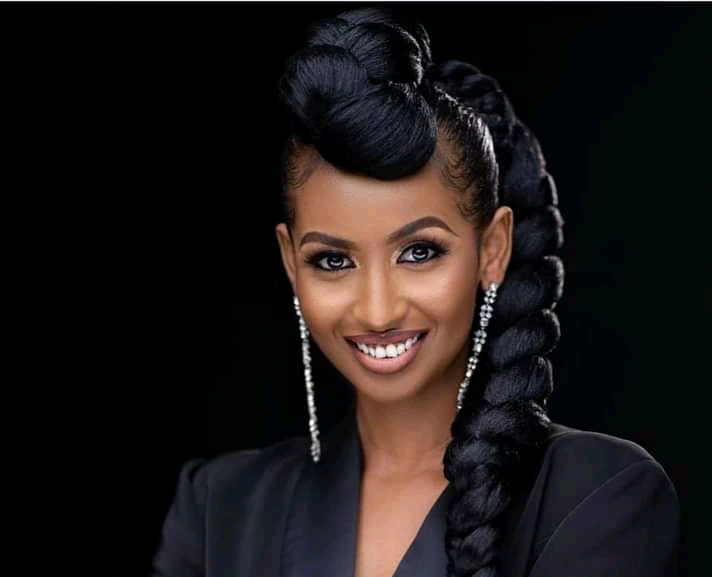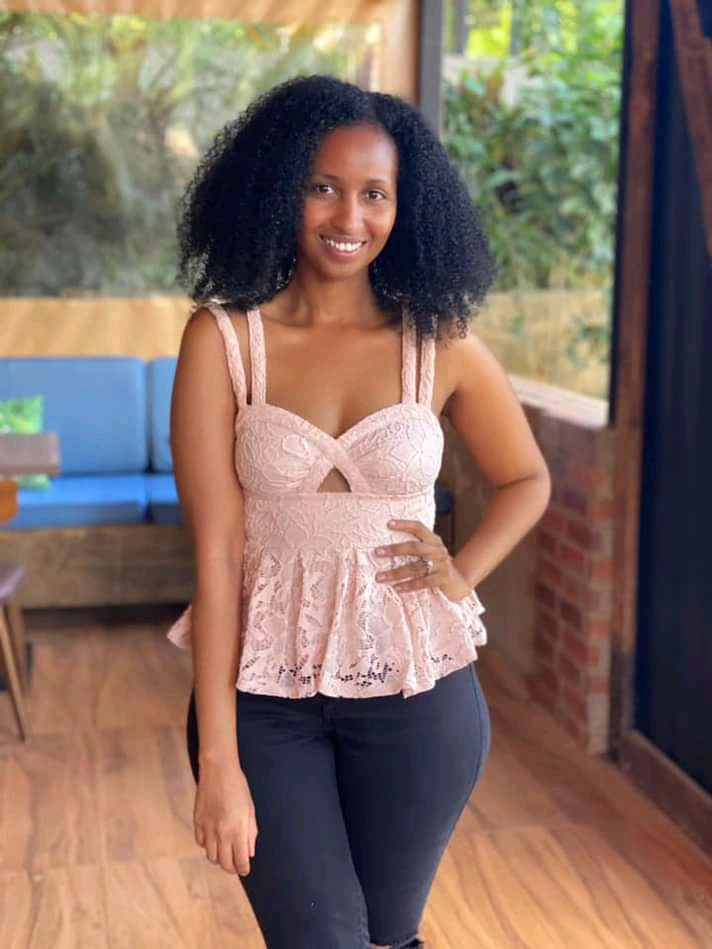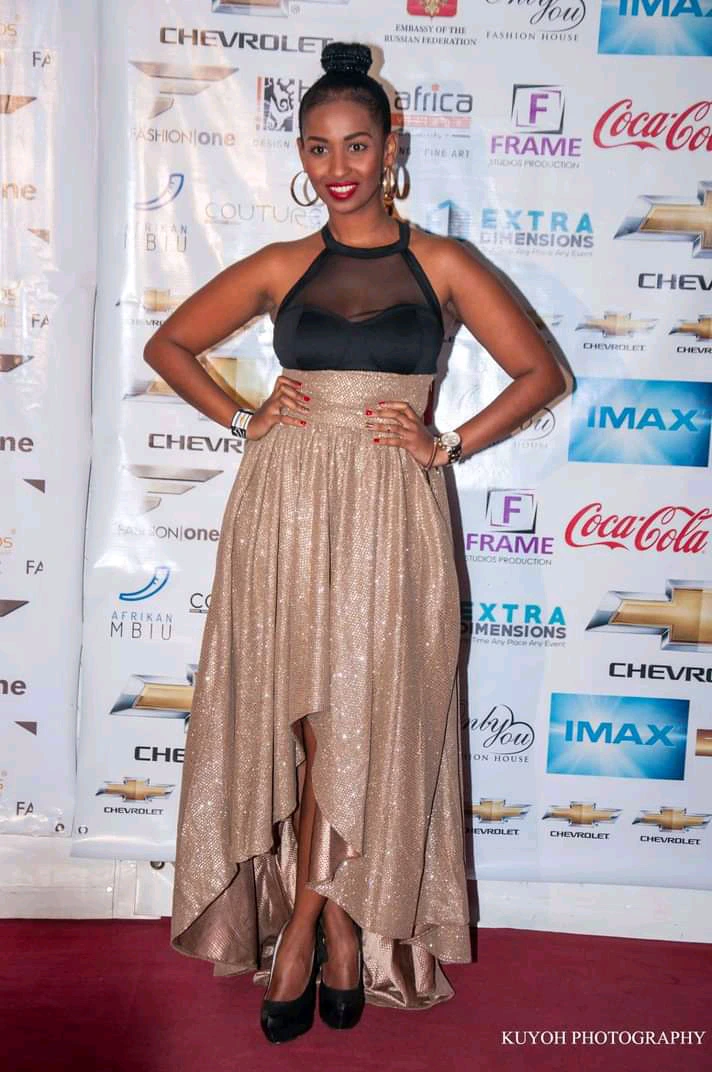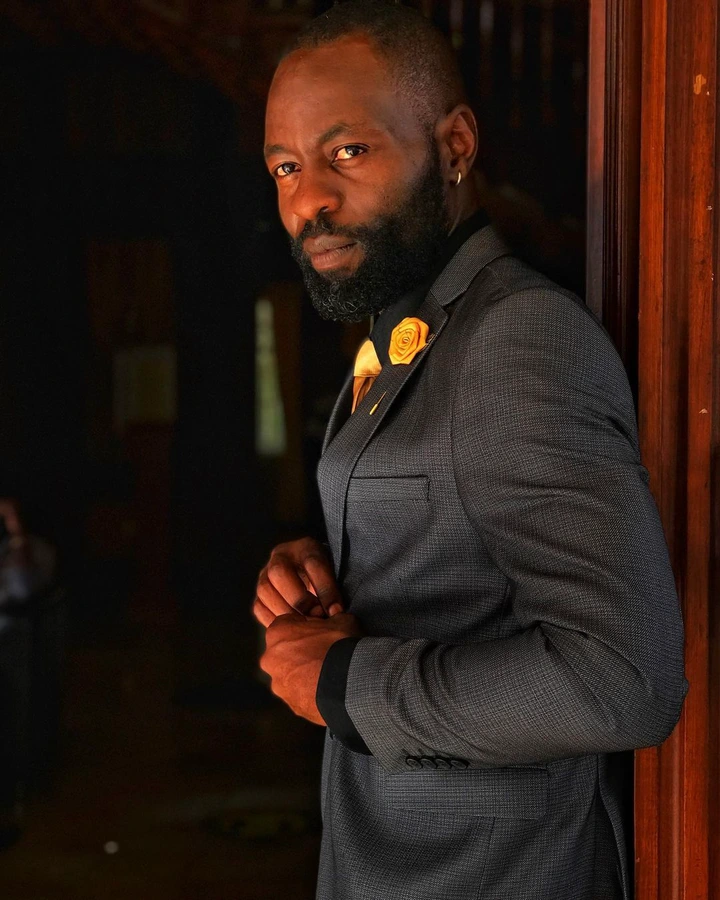 Fella
He acts as the bad husband to Zora. His real name is Robert Agengo. He is a Luo and 36 years old.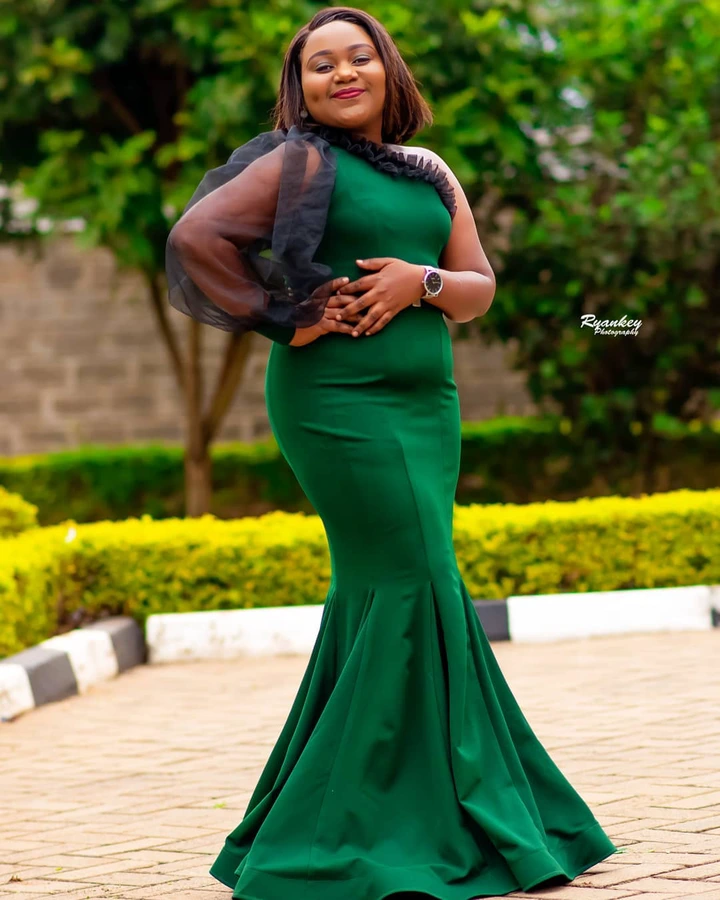 Neema
She acts as a talkative lady in the show. Her real name is Neema Sulubu. She hails from the coast and is 28 years old. Neema Sulubu is a Kenyan actress who is currently featured in the Zora drama Series show that is aired on Citizen TV every Weekday from 7:30-8:00 pm. The public figure plays the role of Neema in Zora and was also previously featured in Aziza drama show as Binti. The actress is Kenyan born in the Coastal region of the country. Neema is a proud alumni of the Mombasa Aviation Training Institute where she studied a diploma in Journalism and Mass Communication.
Career; Actress Sulubu is one hardworking, bold and confident lady who has always wanted to be a super actress. Her acting career can be traced back from 2012 when she was an actress at S.A. F. E pwani program that helps in combating some pressing challenges such as HIV and drug abuse in the coastal region. She played her role so well and was luckily shortlisted for another role in a drama show called Aziza. Neema played the role of Binti alongside other famous actresses such as Sanaipei Tande. Sulubu is also a radio presenter working for Haraka FM, 95.5 where she has been an employee since 2013.Neema in Zora show is a naive girl who recently moved to Nairobi City in search of a Job.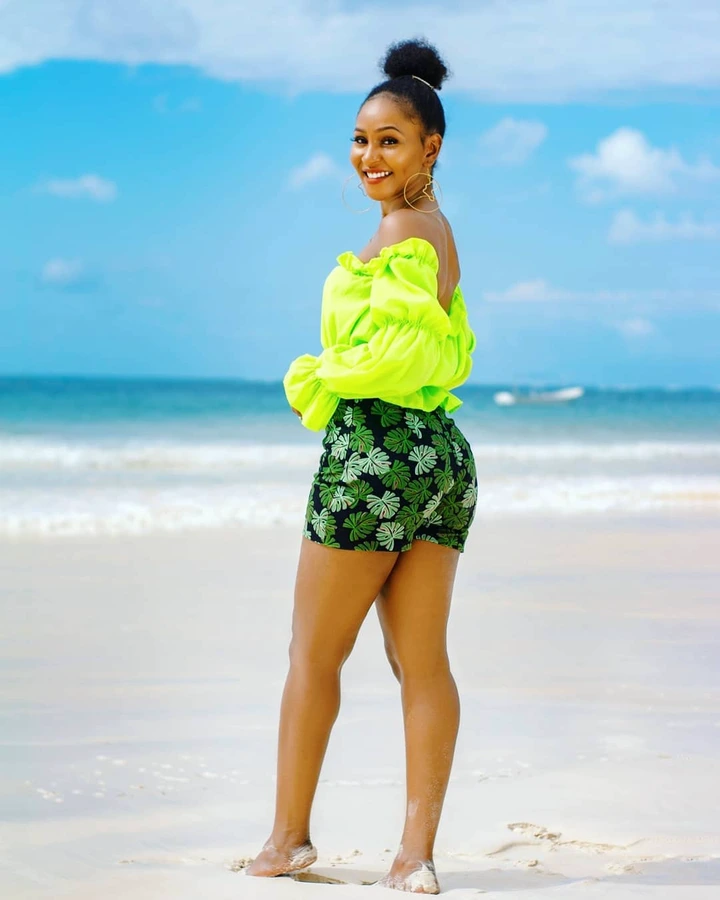 Alma
Her real name is Brenda Michelle. She is in her late 20's.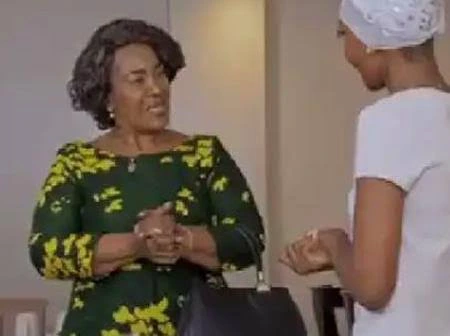 Zelena
Her real name is Alice Mbeyu. She is in her late 50's.
The year 2022 has been full of highlights from politics to the arts. Having a General Elec…