Home
Entertainment
'Ujaluo Kweli Ni Gharama' Kenyans React After Jalang'o Paid For All 'My Jaber' Music Video Styling
'Ujaluo Kweli Ni Gharama' Kenyans React After Jalang'o Paid For All 'My Jaber' Music Video Styling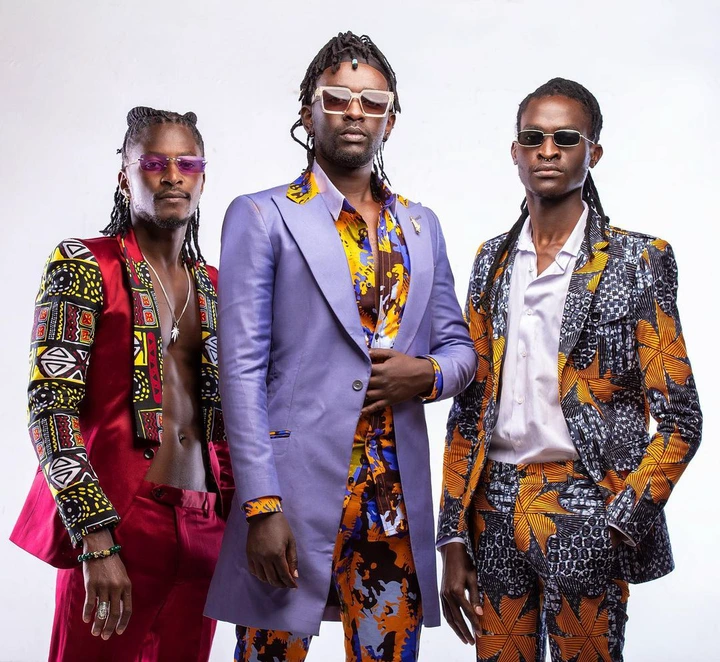 Kenyans have been enjoying the song 'My Jaber' which has been trending on various streaming platforms shifting a lot of attention to H_Art The Band that made the song. The music video which was released a few days has become a hit clocking over a million views in less than 4 days. An outstanding thing about the music video is the incorporation of various individuals in the entertainment industry.
To add to that, they were well dressed in African attire, looking very stylish and classy. The band took to their official social media account and stated that the styling was all paid in full by comedian and entertainer Felix Odiwuor who is commonly known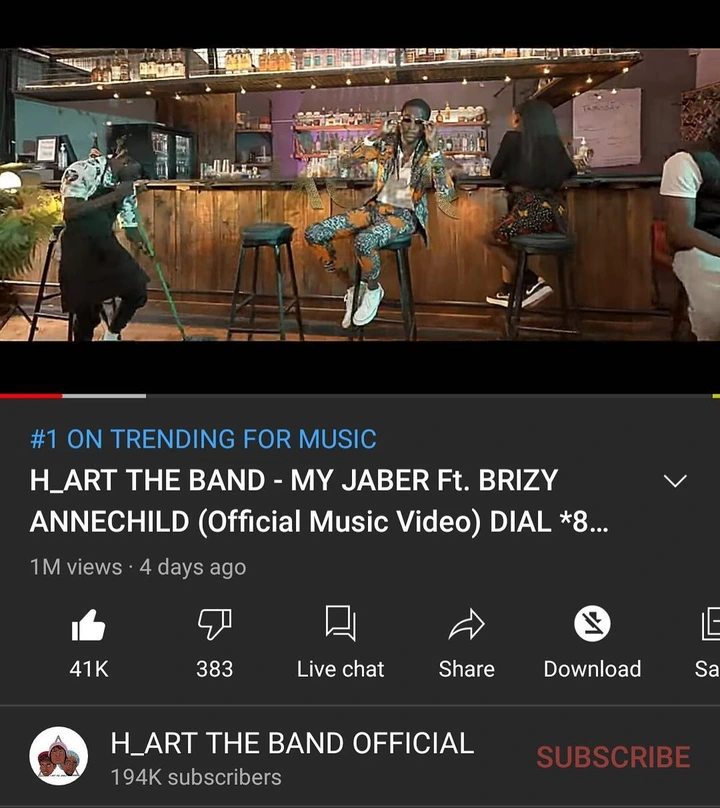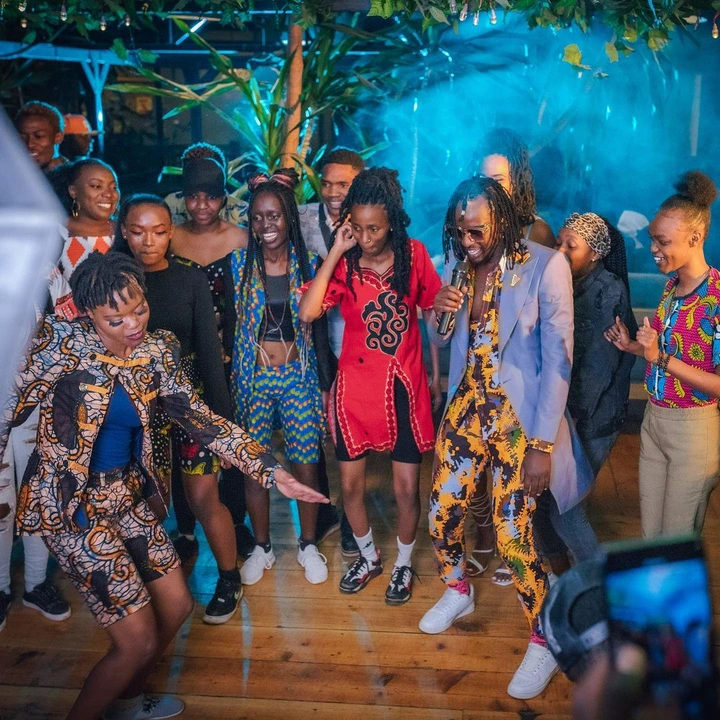 "Kweli UJALUO NI GHARAMA; Our brother @jalangoo Loved 'MY JABER' so much he paid for all the styling in this video 🤗 Bro, Shoekran Sana & God Bless you 🙏 Best Believe. "When the industry comes together like this great things happen 📸." H_Art The Band posted on their official Instagram account.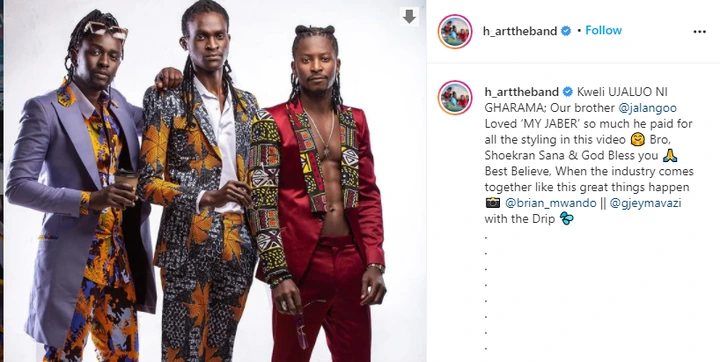 Kenyans have since showered Jalas with praises stating that he has been helping the industry grow by uplifting others. Below are some of the varied commentaries about the post and contribution by Jalang'o.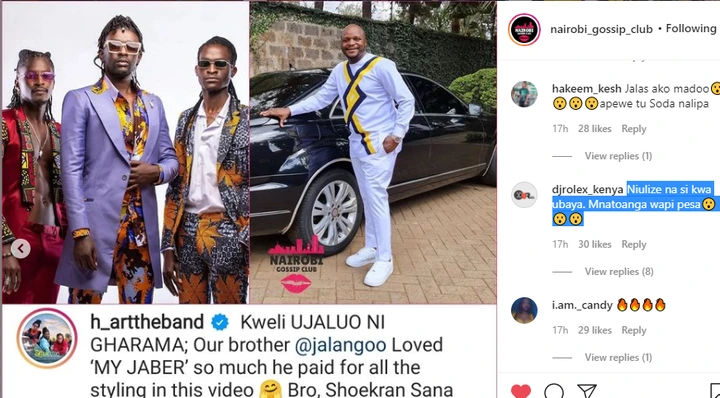 Dj Rolex Kenya, "Niulize na si kwa ubaya. Mnatoanga wapi pesa😮😮😮."
Diana Anekeya, "God bless mzee Jalas… heart the band and our very own Brizzy you did an amazing song I love it."
Dorcas, "True Jalas has been a abackborn in this industry 🙌… J baba zidi kupata baraka nyingi sana."
Hillary Ke, "Wasaniii mwachie jalas kazy yake atawapangaaa👏👏anyhooo big up jalas😍."
Mwaneki Mercy, "The Jaluo in him were.. that is so helpful Jalas 👏."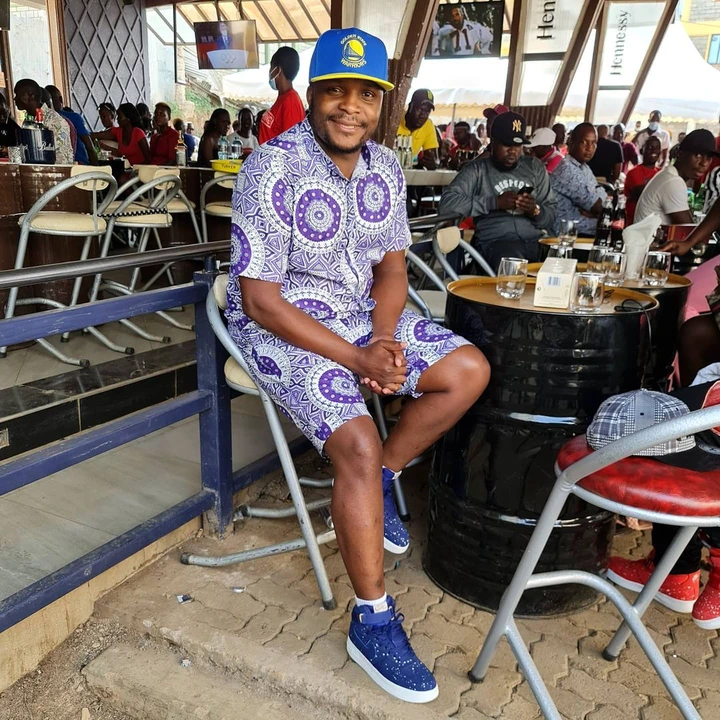 The year 2022 has been full of highlights from politics to the arts. Having a General Elec…