Home
Entertainment
Mali Safi: KTN News Anchor Leaves Kenyans Talking With Her "I Wish I Met You Earlier" Photos
Mali Safi: KTN News Anchor Leaves Kenyans Talking With Her "I Wish I Met You Earlier" Photos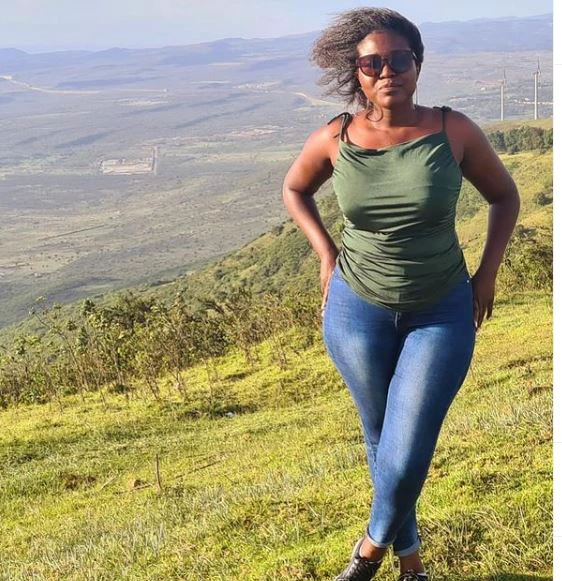 For the past few days, Kenyans on social media have been sharing their photos from the past with suggestive captions such as "I wish I met you earlier, me earlier." It is believed lovers use the phrase "I wish I met you earlier" to hint they are totally in love with their partner to a level of thinking about reversing time. 
The partner literarily reverses the time by sharing photos from the past. In most cases, TBT photos shared spark laughter because on social media and sometimes, mockeries because they never show a bright past. Today, KTN news anchor Akisa Wandera shared photos from her past, which left Kenyans talking.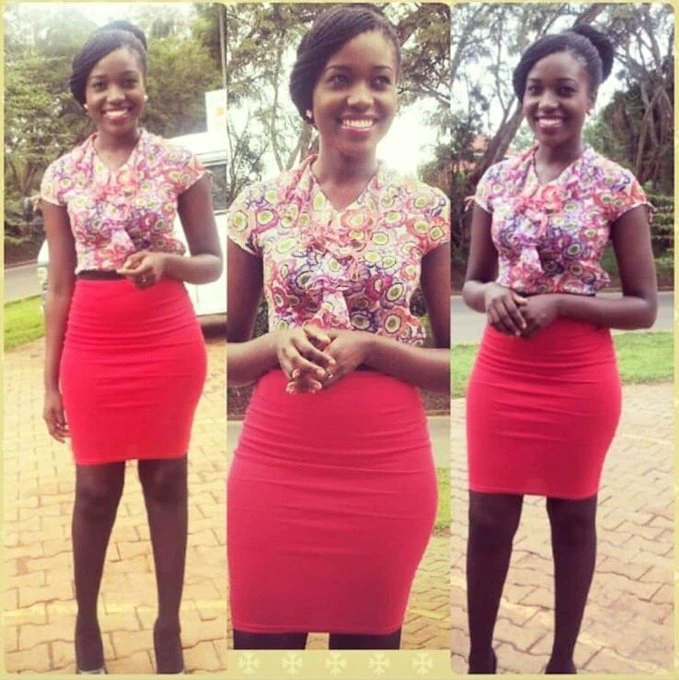 According to Akisa Wandera, those who met her in the past must be having a story to tell others
"Those who met me earlier have stories to tell," she captioned the photo.
The news anchor looked younger and curvy, with a section of Kenyans saying she was still, 'mali safi', which simply means she was beautiful. In this case, Wandera earned more praises than mockeries.
Have a look at what Kenyans said on Twitter.
@cbs_ke: unaweza sana gal. hapo ulikuwa immocent kabisaa.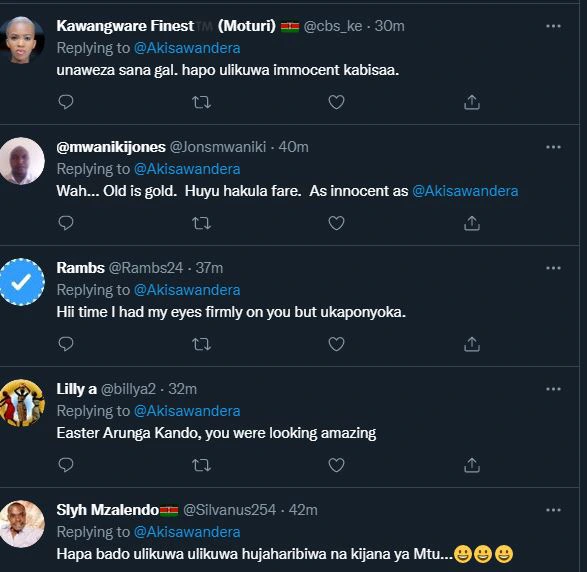 @Jonsmwaniki: Wah… Old is gold. Huyu hakula fare. As innocent as
@Rambs24: Hii time I had my eyes firmly on you but ukaponyoka.
@billya2: Easter Arunga Kando, you were looking amazing
@Silvanus254: Hapa bado ulikuwa ulikuwa hujaharibiwa na kijana ya Mtu.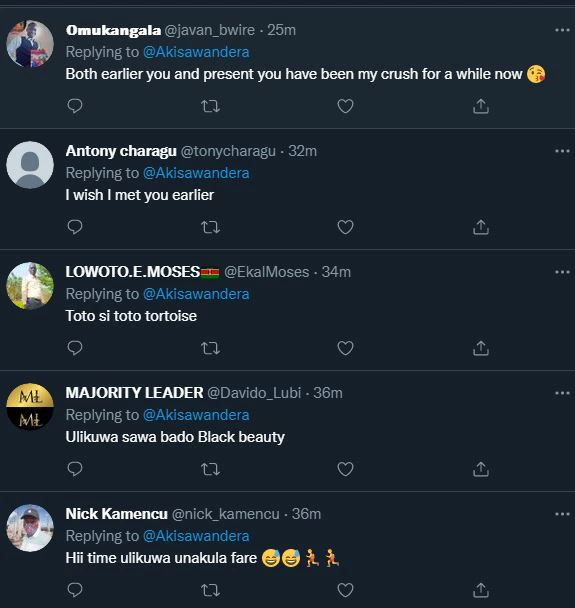 @elchapomwaniki: Beautiful and innocent girl
@sifuna_philip: The earlier you could pick calls but nowadays
@javan_bwire: Both earlier you and present you have been my crush for a while now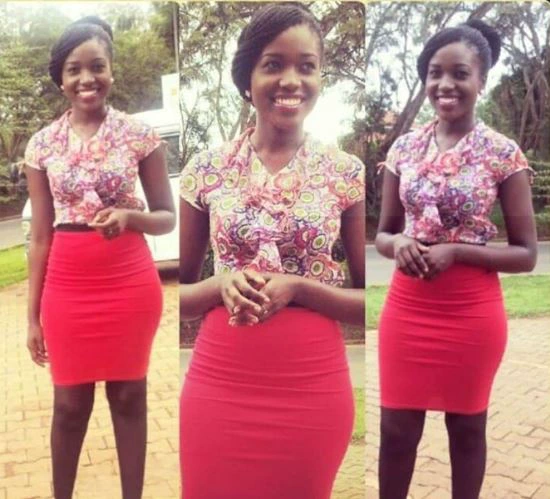 The year 2022 has been full of highlights from politics to the arts. Having a General Elec…