Home
Entertainment
Tea Master Edgar Obare Makes This Expose After Trevor Ombija Shared These Photos
Tea Master Edgar Obare Makes This Expose After Trevor Ombija Shared These Photos
Instagram influencer cum blogger Edgar Obare famously known as tea master has today made an expose after what Trevor Ombija shared in his social media page
Edgar Obare who is known for his character of whistleblowing on relationship scandals among celebrities has risen to top form because in his exposes he has featured top public figures like Governor Hassan Joho, Governor Alfred.
As of result of pushing his hustle, the whistleblower has today made an expose on how female journalists surprisingly reacted to photos shared by Citizen TV's Trevor Ombija.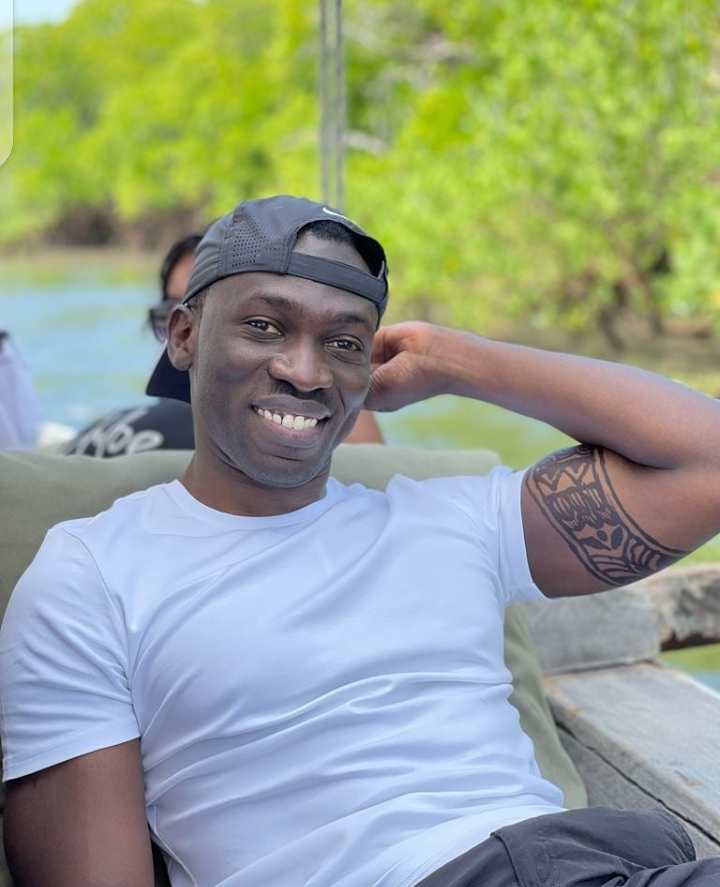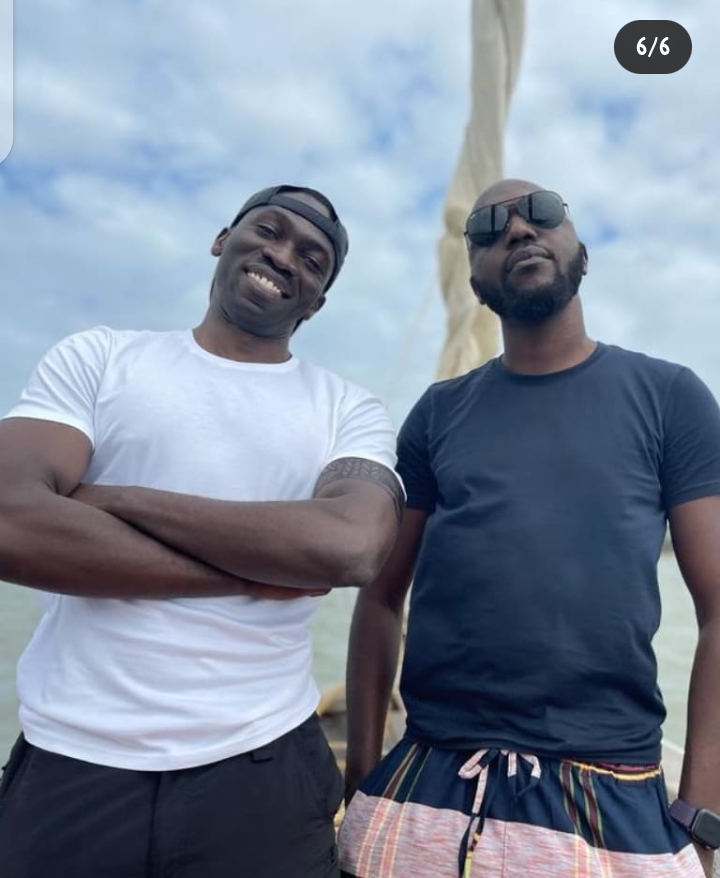 In his instagram story Edgar Obare showed how female journalists flooded Trevor Ombija's social media handles after his photos in a vacation where he showed off his body physique.
In some of the comments shared, Edgar Obare shows surprise on how NTV journalist Smrith Vidyarthi reacted.
In her message Vidyarthi responded by telling Trevor Ombija that his body was goals.
"Damn that body Trevor Ombija" Smirth penned.
On the other hand other journalists reacted as follows:
Victoria Rubadiri: Weuh. Ni Sawa Tu.
Mashirima Kapombe: Heeeiiiii! Heeeeiiii! Heeeeiiii! Mbona unataka kuchoma screen yangu?
Lulu Hassan: Alaa
Makena Njeri: You skip the gym and still look like this? Okay cool. Say a big hello to @larrymadowo Next one I'm in!
This is the expose by Edgar Obare: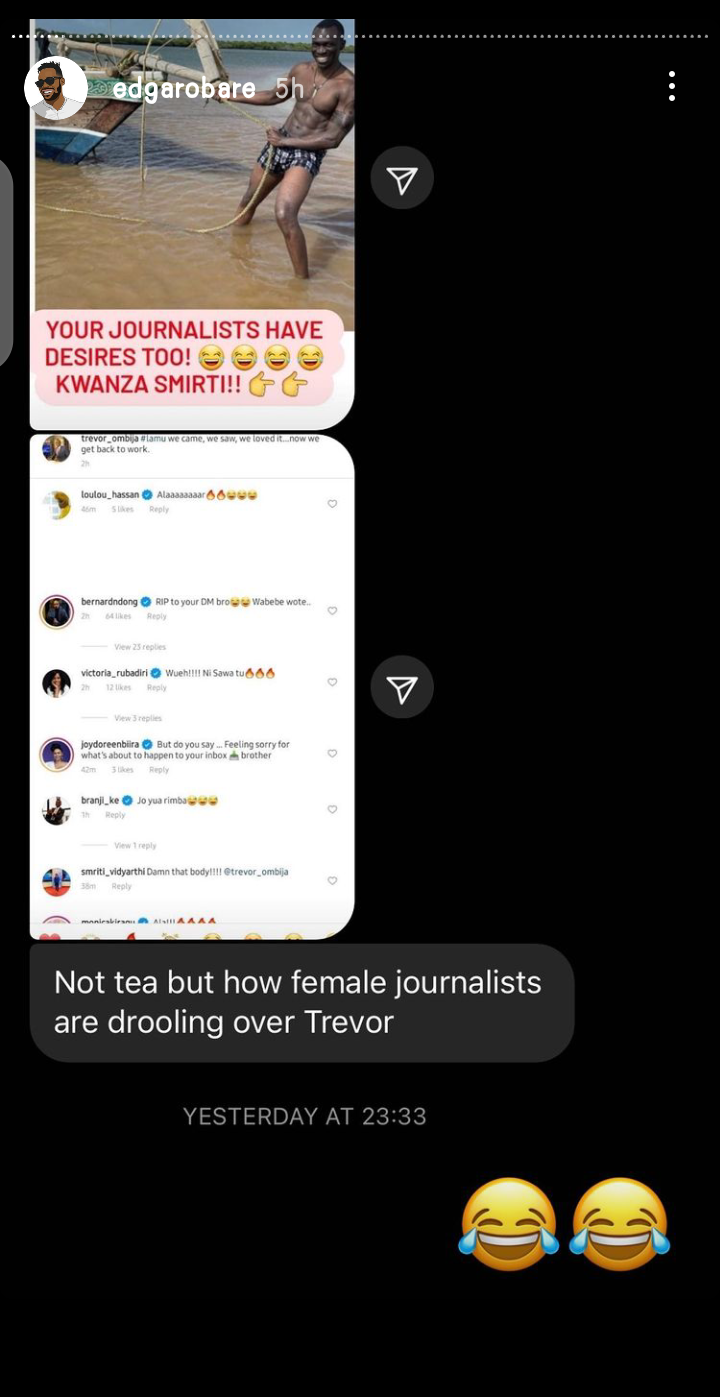 The year 2022 has been full of highlights from politics to the arts. Having a General Elec…