Home
Entertainment
'I Would Love To Have A Smaller Booty, Honestly, This is Too Big, Sidika Comes Out
'I Would Love To Have A Smaller Booty, Honestly, This is Too Big, Sidika Comes Out
Vera Sidika has come out and talked about her body even as she is expecting a baby soon. Vera Sidika is one of the famous socialites in Kenya but mostly because of her physique. Her curvaceous figure always leaves men drooling after her.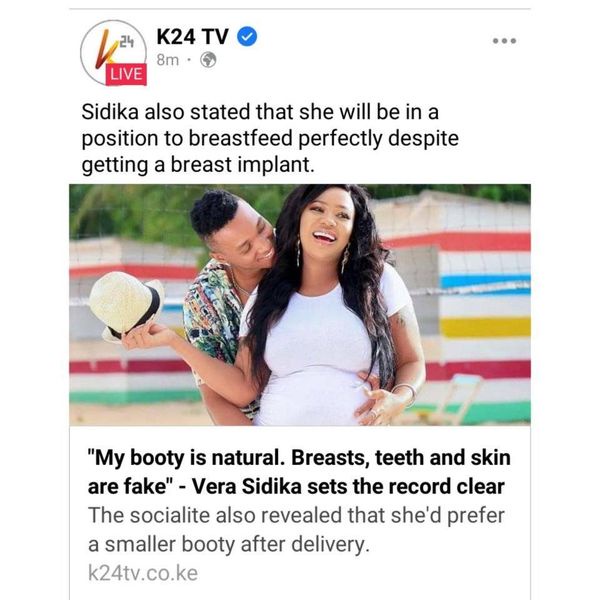 In a question-and-answer session that she did on Instagram, one of her followers asked her about her body on whether its fake. That's what the public has always known.
She said that her booty is natural and that it's only her teeth, and skin complexion that are fake. She claimed that she would love to have a smaller booty like the one she currently has is ''too big'' She wishes to have a smaller booty after delivery.
She also stated that she would be able to have a normal breastfeeding session despite having gotten a breast transplant before. She claims the implant was put in an empty pocket where it doesn't interfere with breast tissues.
The socialite also revealed that she is legally married to musician Brown Mauzo.
The year 2022 has been full of highlights from politics to the arts. Having a General Elec…