Popular Business Tycoon Son Found Dead After Spending Night With 'Sugar Mummy'
A 40-year-old woman is currently being detained by detectives after a college student died at her house after spending the night together. The incident which happened earlier in the day led to panic among the boy's family after receiving news that their kin was no more.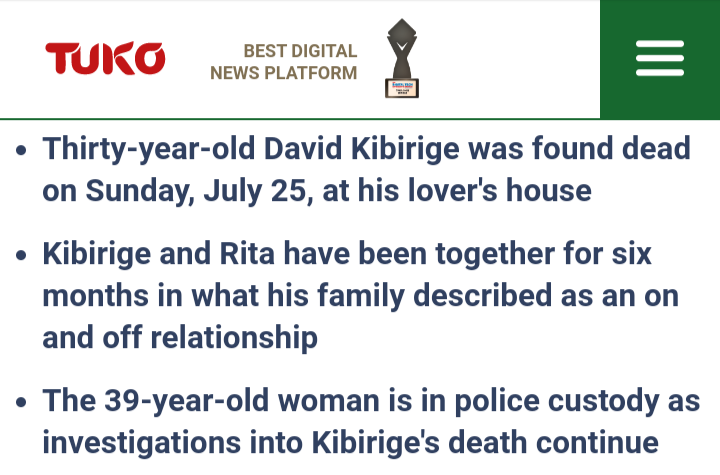 According to Tuko.co.ke digital news platform, David Kibirige who is the son of businessman John Kasule was found unconscious at the older woman's house when a concerned neighbor called the victim's father to come and pick him up with an ambulance. The panicked father is said to have arrived at the house which his son and the older woman were secretly sharing where he was lying on the bed in a very bad state.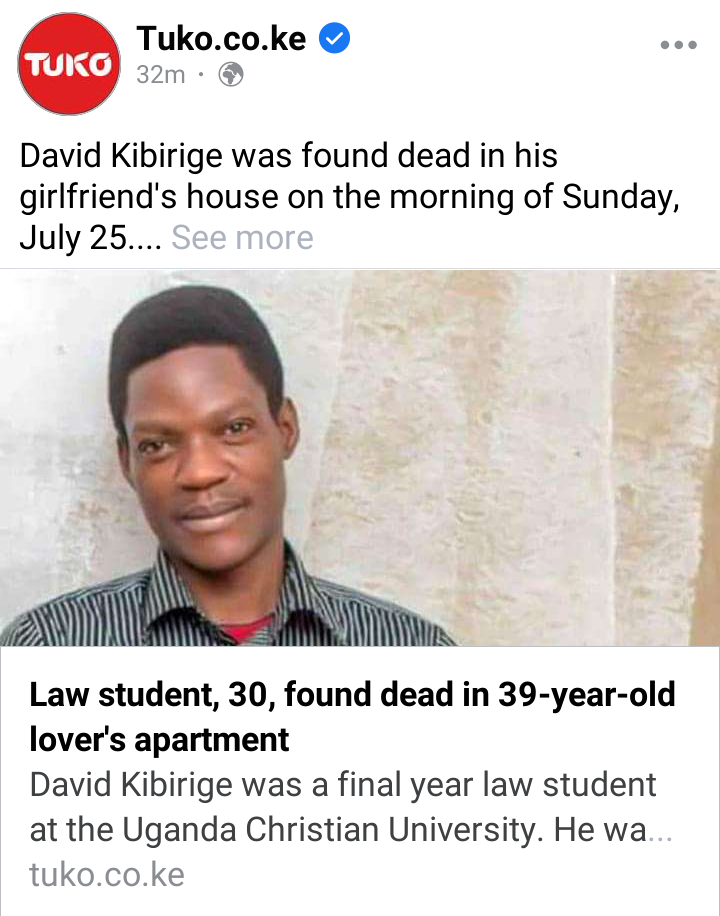 He was rushed to a nearby hospital for emergency treatment but was pronounced dead on arrival. Detectives managed to arrest his companion after she had gone to hiding and detained for interrogation on what transpired. The police are waiting for a post-mortem report in order to know if charges will be pressed against her.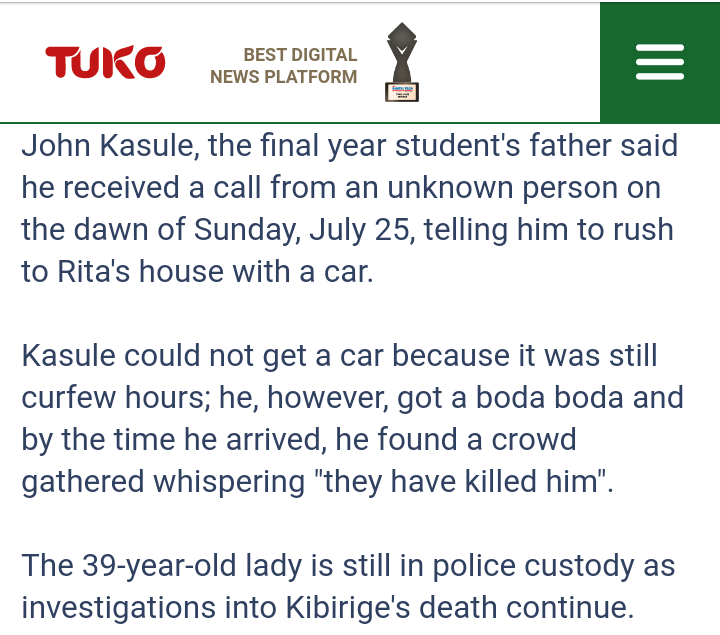 Ensure to follow my profile for trending articles and breaking news as they happen..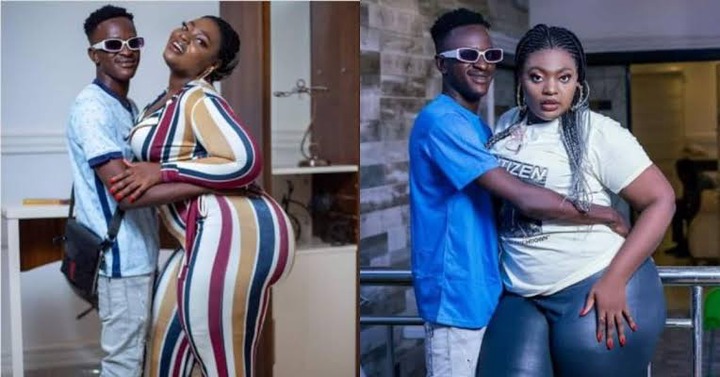 The year 2022 has been full of highlights from politics to the arts. Having a General Elec…