"Kazi Nikupea Watu Ukimwi Tu," Mike Sonko Latest Post Sparks Mixed Reactions
Nairobi governor Mike Sonko has sparked wild reactions after he accused a man said to be a politician of infecting people with H. I. V. According to Sonko, a well-known leader has been sleeping around with people knowing well that he is infected with the virus. Sonko said he has been on a virus-spreading spree and soon everything will be coming to the limelight.
Sonko
Haki ya Mungu viongozi wengine ni wajinga sana na wanastahili kuchomwa. Yani unajijua uko na ukimwi but instead of using rubber ama mpira kazi yako nikuambukiza viongozi wenzako na innocent women plus kuwapea mimba. Pepoo wewe. Ngoja tu utaskia very soon.
Reactions
Mwende.. "You don't trust me?" This question has pushed so many innocent people into the world of ARVs.
May God protect all of us.
Na watu waache kupima HIV na macho😂
Go VCT before going raw. Prevention is better than cure
Mumbi… But I thought both parties should be responsible when it comes to fornication and Alduterly, nowadays you can easily test yourself both before engaging each other, the world is cruel and hard mheshimiwa kwa hivyo hakuna MTU atatufundisha kujipenda,ni sisi wenywewe tujifundishe kujipenda
Richie.. sioni makosa hapo mimi coz watu wengi hawajipendi all coz of material things and let it be lesson 4 others sir..and value our bodies plz ..but if he force them,ni makosa ..ukikuta kitu chini,utaokata ama utalenga?? assume ni wewe sasa..
Malit… you can't entirely blame them…our ladies are giving their lives in exchange of 1 M or cars..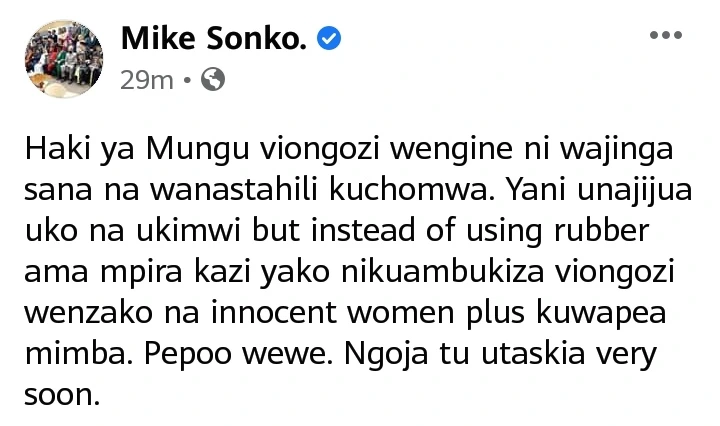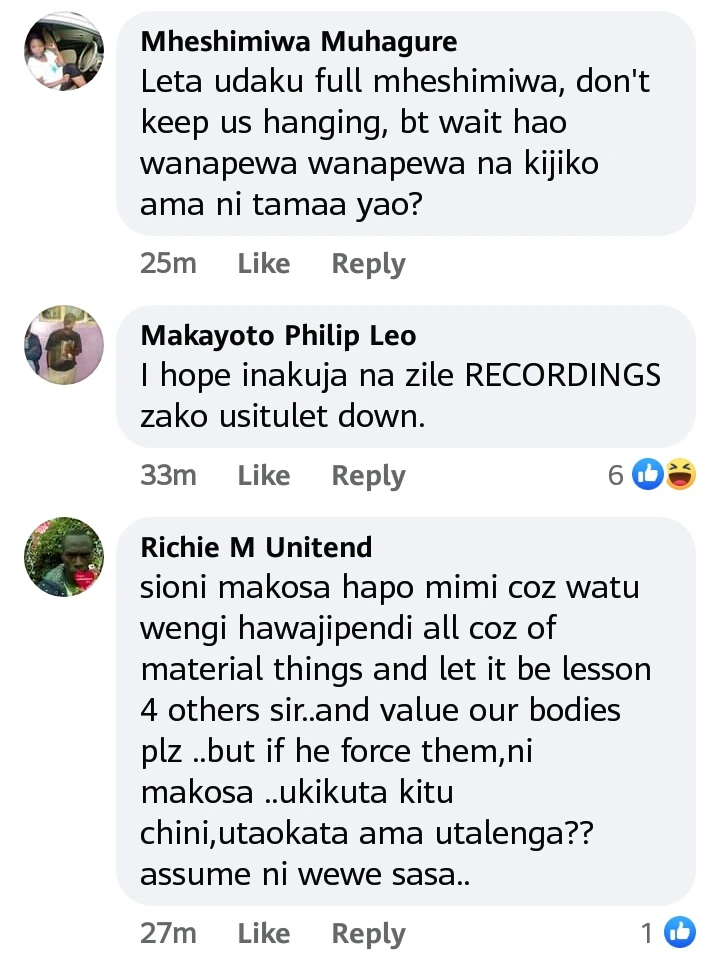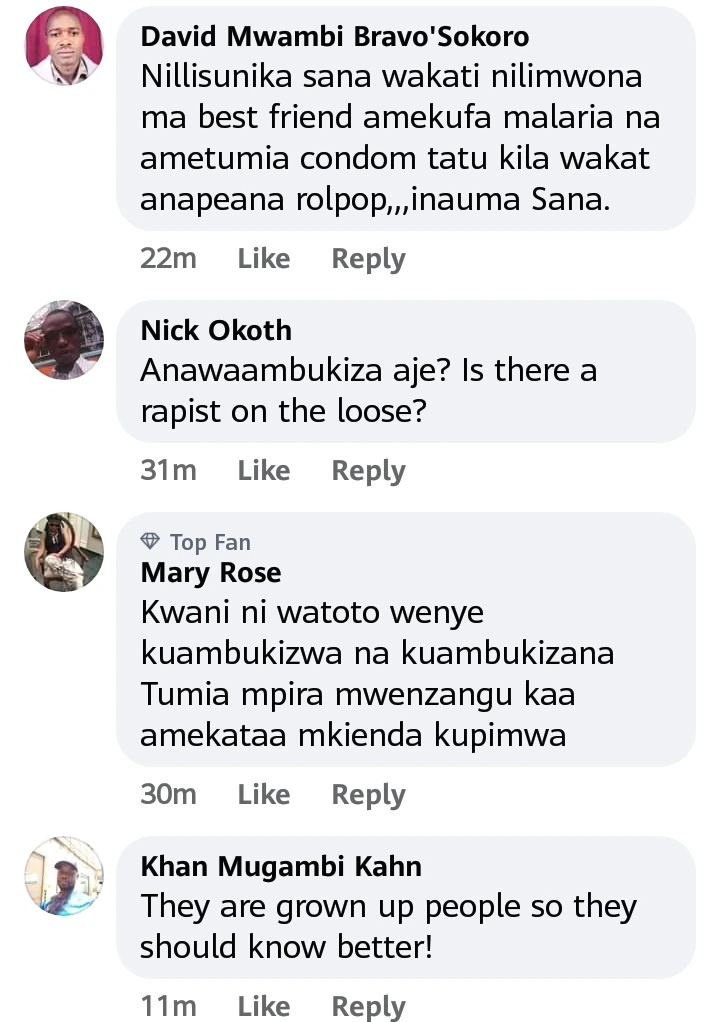 The year 2022 has been full of highlights from politics to the arts. Having a General Elec…