5 Types Of Women To Avoid As A Man If You Want To Be Successful
The world that we reside in has changed in recent years and getting a decent woman to live with is one of the things that has been affected. Different from the past centuries, getting a trustworthy, hardworking, and committed woman is a challenge. You have to toil and moil in order to get the best match. In this article, I will highlight 5 kinds of ladies that you should avoid as a man if you aim to succeed.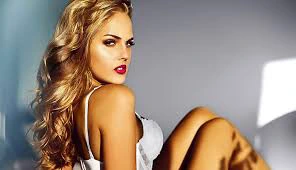 1. Attention seeker. This kind of woman will waste most of your time that you could have rather used to do something important. A good woman is one who understands your obligations and gives you the chance and space to attend to them but not sticking to you unnecessarily.
2. Money lover. Most of today's relationships are built on money. A relationship that thrives because of monetary things is not a relationship. It is a lie and no love exists. You ought to find a woman that truly loves you from her heart and not your money.
3. Lazy. No one loves a lazy person in his life even when they are lazy. Laziness is a drawback in your life and should be avoided as much as possible.
4. Non-family oriented. A good woman is one who understands the role of a family. She knows how to take care of it and is ready to help you grow and develop it. If your woman lacks this quality, keep her off.
5. Disrespectful. Respect is a virtue that each person yearns for. A good woman respects herself and any other person around her. Always ensure you date a lady who has respect to be safe.
The year 2022 has been full of highlights from politics to the arts. Having a General Elec…