Lorry Runs Over Traffic Police Officer Along Nakuru-Nairobi Highway
A police officer is nursing injuries at Kijabe hospital after a lorry ran him over on Wednesday, July 21, at Soko Mjinga along the busy Nakuru Nairobi highway. The Wednesday morning accident left passengers aboard a Molo Line minibus nursing injuries at the same hospital. Molo Line driver who spoke to nairobian.co.ke stated that the lorry driver did not see the cop who was directing traffic at the roadblock.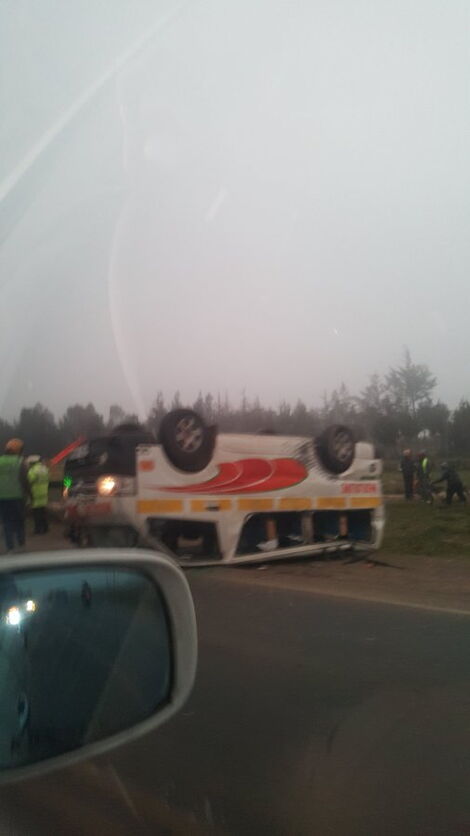 The lorry driver reportedly lost control and veered off the road hitting the Molo Line matatu which was on its way to Nairobi from Nakuru. Videos and pictures of the cop lying on the road were widely circulated online causing an uproar among Kenyans who protested the erection of unnecessary roadblocks along the Nakuru-Nairobi highway. In a separate incident, four people lost their lives in an accident that occurred along the Nairobi-Mombasa Highway on the morning of Wednesday, July 21. The incident took place at Sabaki Area in Athi River along the busy highway after a matatu rammed into the rear end of a stalled trailer. Both vehicles were headed towards Nairobi.
Other passengers who were aboard the matatu sustained serious injuries. The incident that took place at around 4:53 a.m. caused a snarl-up along the busy highway and adjacent feeder roads leading to Kitengela and Namanga. A witness told K24 TV that the matatu rammed the trailer from behind and other vehicles had nearly suffered the same fate. "It is sad that lives have been lost because of a careless road user. The trailer stalled on the road and the driver did not bother to put indicators or warning signs to guide the other road users. Several vehicles nearly rammed into the trailer before the matatu rammed on it. "The matatu was speeding and there was no alternative to swerve the vehicle to the right as there was another oncoming lorry heading in the opposite direction," stated the witness.
Fatalities from road accidents have been on an upward spiral this year with 710 people reported to have lost their lives in a span of two months beginning January 2021. Government Spokesman Cyrus Oguna, while releasing the latest figures in March 2021, noted that the state was concerned with the increase which was a spike from the previous year's figure that stood at 562 for the same period.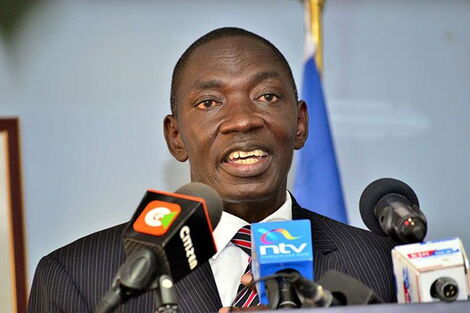 The year 2022 has been full of highlights from politics to the arts. Having a General Elec…