Nick Odhiambo Is Out, Quits Radio Maisha, See Why!
Former Milele FM Head of Radio, Titi Nagwala has landed a show host job at Standard Media Group's Radio Maisha. Nagwala will replace Nick Odhiambo whose contract ended on Tuesday, June 22. Odhiambo announced that he had exited Radio Maisha after four years at the station. Insiders privy to his next move told nairobian.co.ke that he will join Royal Media Service's Hot 96.  "Today's my final Rhumba show on air after four years at Radio Maisha. Did I ever think I'd switch to Swahili radio? Nope, but the opportunity came, and I took it," he tweeted.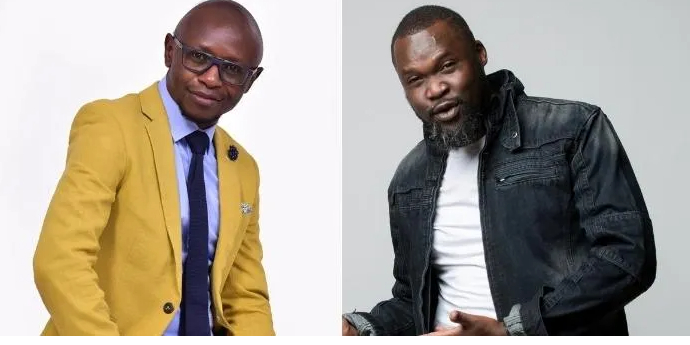 ​
He added that he would be transitioning back to an English radio station in the coming days. Odhiambo joined Radio Maisha after working for ten years at Classic 105, hosting The Drive alongside Larry Asego. The presenter is also a part-time comedian and actor. Titi Nagwala, a Rhumba enthusiast, will be filling his shoes at Radio Maisha. Nagwala, an engineer by profession, has been out in the cold for nearly three years after exiting Milele FM. The former Radio Citizen announced via his Instagram page that he will be hosting the Rhumba show on Radio Maisha, every Monday to Friday from 7 pm to 10 pm. "I took a sabbatical after exiting Milele FM and had planned to land another job in March 2020. However, I shelved my plans after the Covid-19 pandemic broke out. "I also have been doing consultancy work for the past year. I believe I will be back in the media in a few months, as that is my passion and calling," Nagwala told Kenyans.co.ke in May 2020. The self-proclaimed Mfalme wa Rhumba/Rhumba maestro has rocked the airwaves for nearly two decades, with his career sprouting in 2004.
The year 2022 has been full of highlights from politics to the arts. Having a General Elec…