'Ndio Huyu' Meet The Lady Demanding 25M From Speaker Ken Lusaka For Child Support
Irene Mutaki is one beautiful Kenyan lady from the western region of Kenya, specifically Bungoma county. A number of sources says that Irene is also a local politician and she might be vying for the Bungoma Gubernatorial seat come 2022. The name Irene came to the limelight after it was reported that she is currently carrying an unborn child and alleged that the father is the speaker of the Senate, Hon. Ken Lusaka.
Irene moved to court and demanded to be provided with either 25M Kenyan money or 200 000 every month from the senator, citing for child support and care. She said that she had been going through various pregnancy complications that have been threatening her life and that of her unborn child. She added that senator speaker Ken Lusaka had been pushing them away despite full knowledge that they had unprotected relations for many years.
Irene Mutaki also argued that since she is currently unemployed, it will be very difficult for her to cope up with the whole situation, thus, speaker Lusaka should come in and pay her a lump sum to avoid further issues or complications. huh, What is your take on this issue? Do you think Irene's wish should be granted? or is it just a way to bring down the speaker?.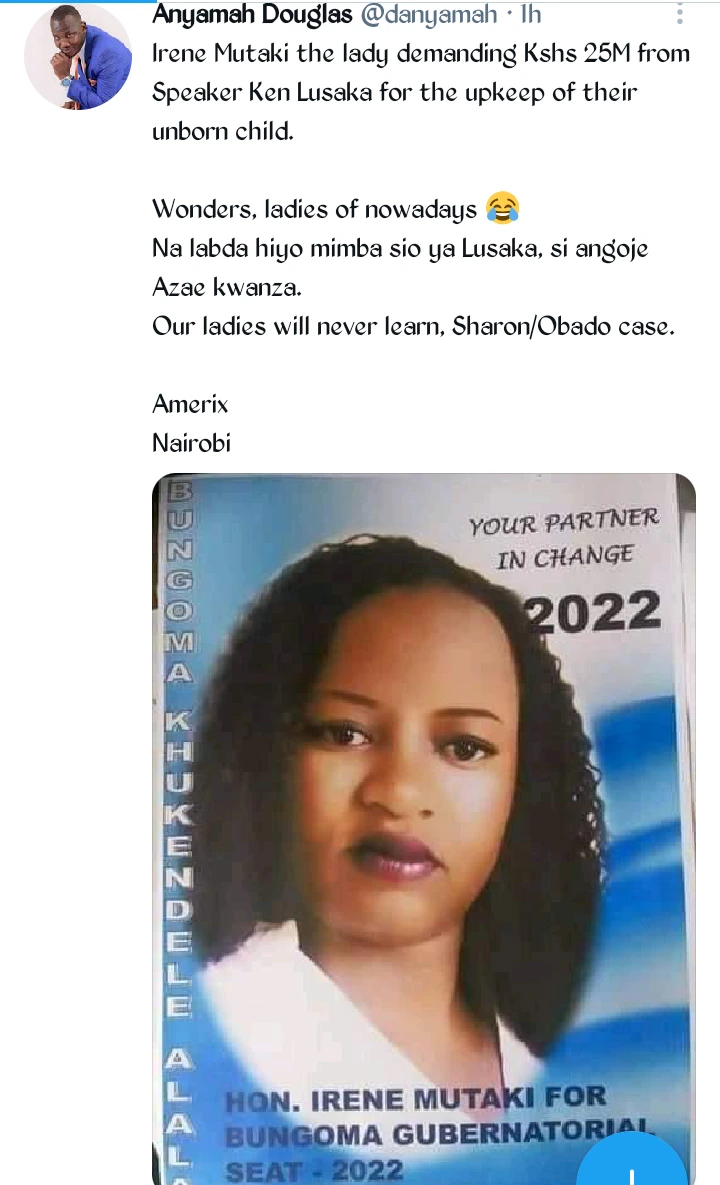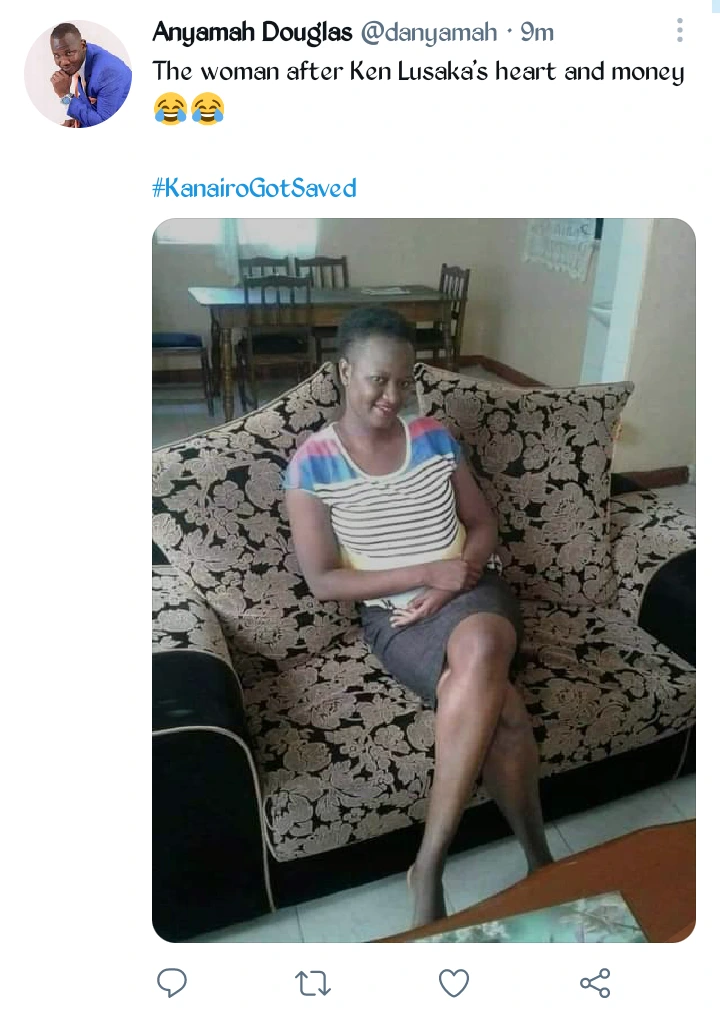 Facebook users have been left talking after Zari well known as The Boss Lady attacked the …