Another Video Of Embarambamba Dancing On Top Of A Man Emerges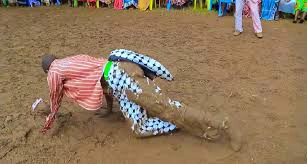 Christopher Mosioma is a Kisii secular and gospel artist popularly known by his stage name Embarambamba. The musician came to the limelight after videos of him dancing and doing theatrics in the mud surfaced online. However, the once-loved musician has now drawn the ire of Kenyans and become a butt of jokes after videos of him mounting and dancing on top of a young woman went viral. This even caught the attention of the KFCB Boss Ezekiel Mutua, who blasted Embarambamba and told him that he had crossed the line.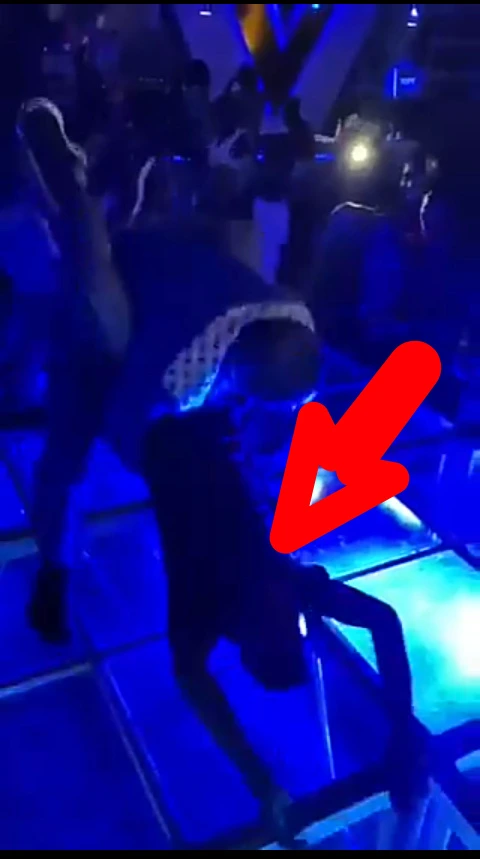 The moral cop is best known for his harsh rules on musicians and video artists whom he deems to be promoting dirty content. However, another video of Embarambamba dancing on top of a MAN has emerged online. Mzee Kibor, the Chairman of Men's Association, while sharing the video condemned the acts done by the Kisii musician. He said that Embarambamba uses his Karate Skills to harm others.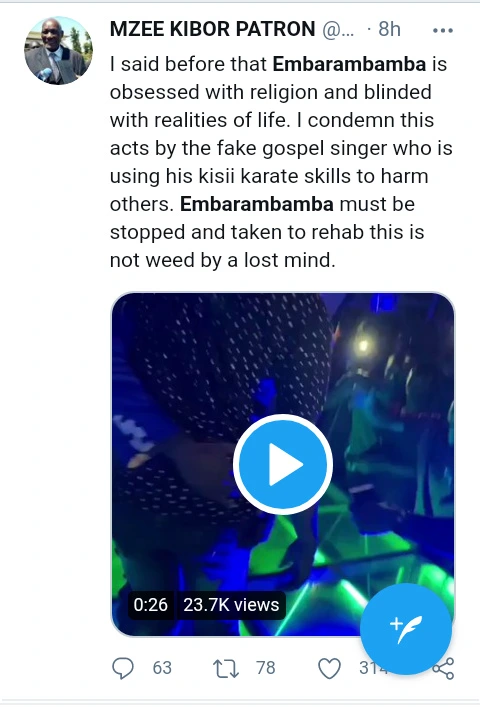 "I said before that Embarambamba is obsessed with religion and blinded with realities of life. I condemn this act by the fake gospel singer who is using his Kisii karate skills to harm others. Embarambamba must be stopped and taken to rehab, this is not weed by a lost mind," Mzee Kibor said. Kenyans who reacted to the video said that Embarambamba had lost the dignity and image he had worked so hard to build. They likened him to the proverbial poor man who when he tasted fame lost his mind.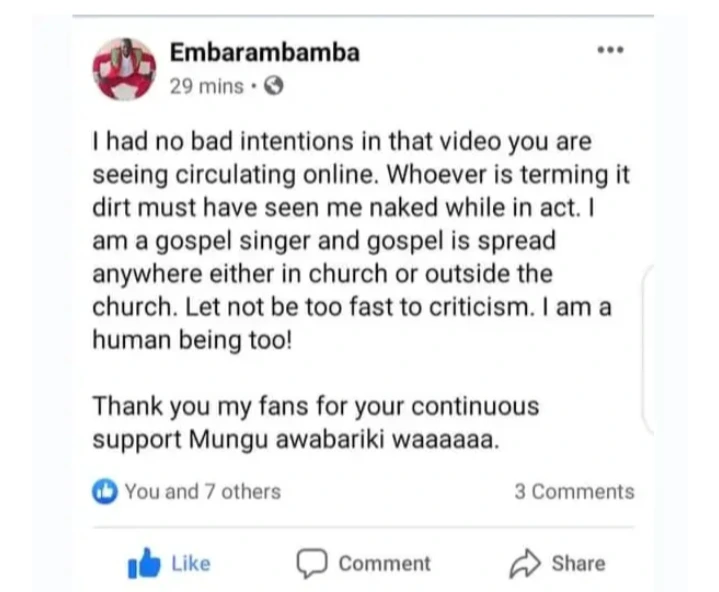 In the video, Embarambamba dressed in a blue suit is seen performing one of his songs in a nightclub before grabbing one lady down to the floor as he lied on her, in moves identical to munching the forbidden fruit. People may have thought him insane but Embarambamba is pushing it on. The Kisii gospel artist has been hitting headlines for his stunts and judos in his music videos. He might be one of the most confident artists in Kenya.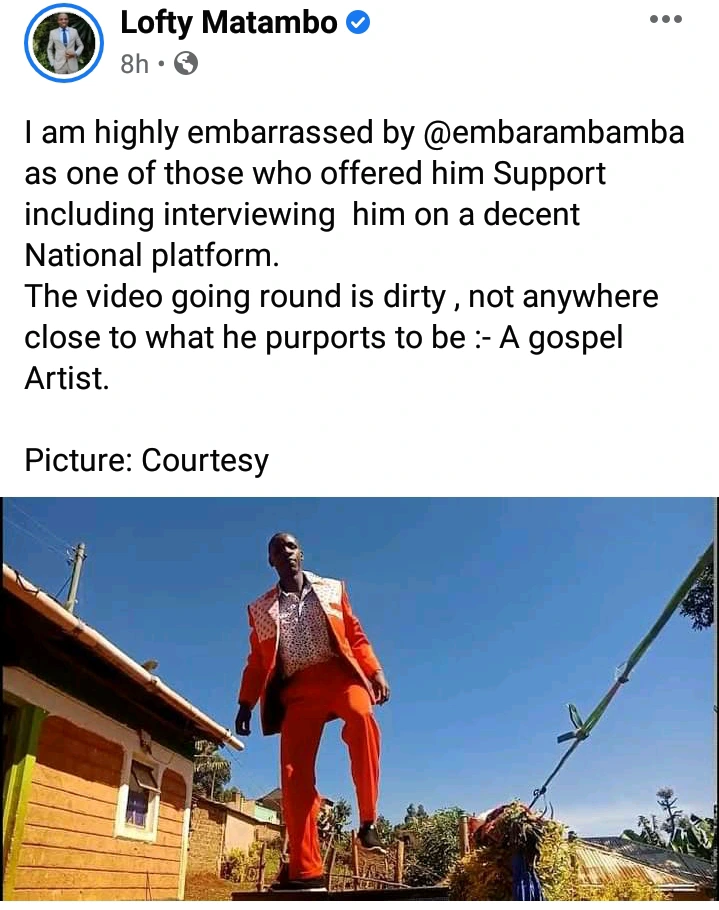 Embarambamba is a Kisii musician who is known for his crazy style of singing. His real name is Christopher Nyangwara Mosioma and is now 33 years. The big question is what the other gospel artists will take him for. At least most expect his music to be godly and free from anything ungodly. If the streets do not take that with positivity then that is a clip that will see Embarambamba's fame declining.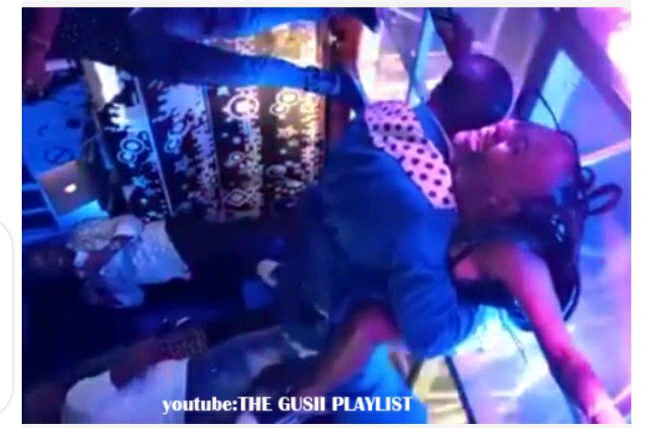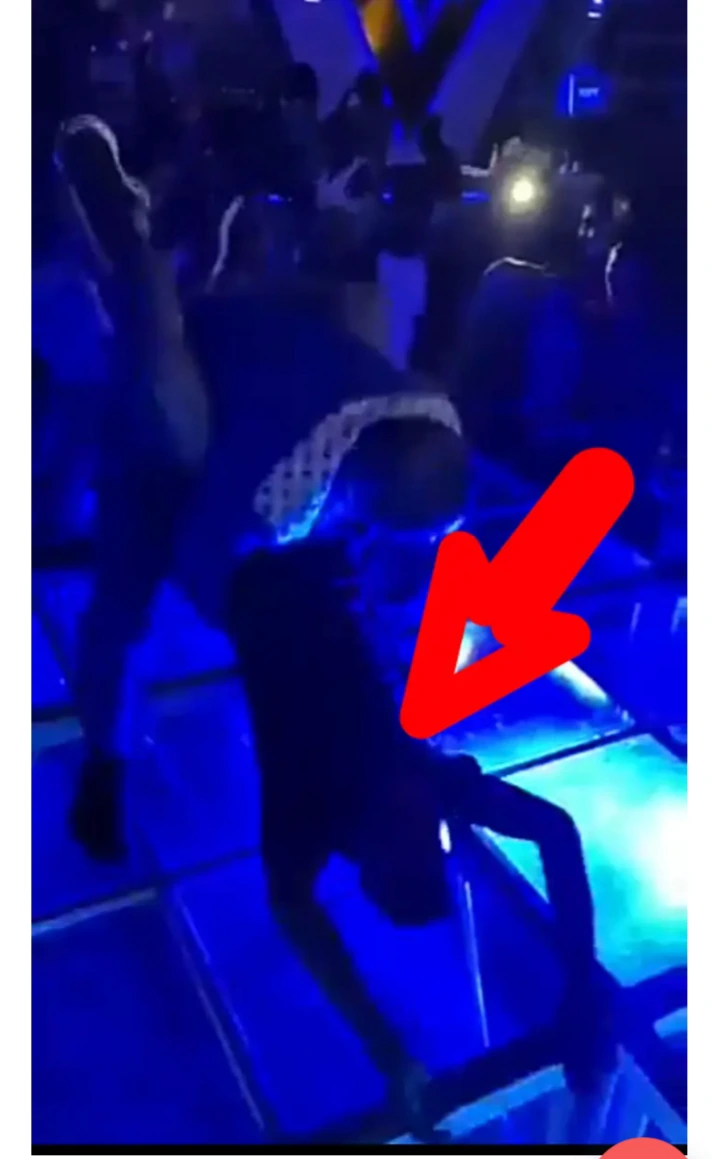 The year 2022 has been full of highlights from politics to the arts. Having a General Elec…