Home
Entertainment
Sad News As The Comedian 'Joya Borja' Behind The Viral Laughing Video Meme Dies
Sad News As The Comedian 'Joya Borja' Behind The Viral Laughing Video Meme Dies
The entertainment industry specifically the comedy sector have lost such an iconic figure in the industry today after the sad news of the death spanish actor behind the viral laughing video emerged.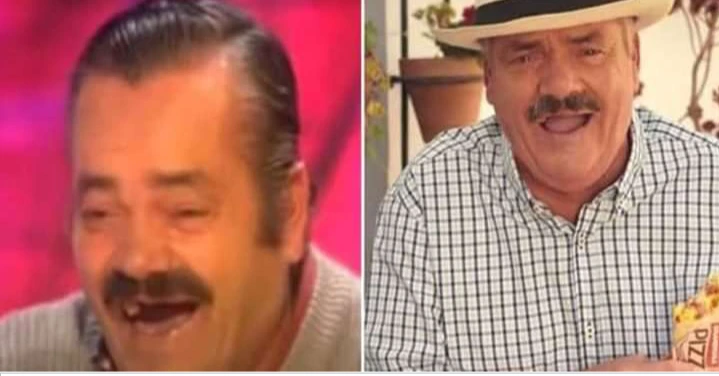 The Spanish actor who is also a comedian Juan Borja commonly known by his stage name El Risitas has passed away today at the age of sixty-five. Joya Borja is famously known today after he had produced a laughing video sometime back which generally went viral on different Social media platforms. This generally made him famous in the Entertainment Industry today.

He is the man behind the video and famously known for being the face behind the iconic Spanish laughing guy meme which brought him into fame globally.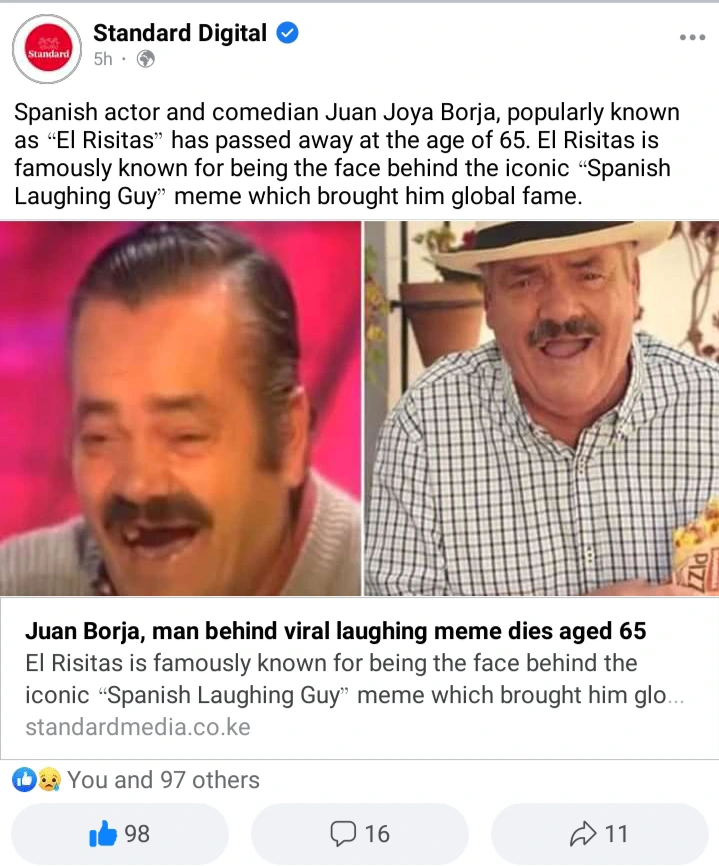 This is really sad news to most people who have loved this guy and made them have fun and even laugh just for nothing but only for seeing him also laughing.
The year 2022 has been full of highlights from politics to the arts. Having a General Elec…