DCI Reveals New Details That May Have Led To The Brutal Murder Of Betty Barasa
Betty Barasa made headline news when she was shot and killed inside the bedroom of her family home at Oloolua in Ngong on April 14th, 2021 as a husband and the children cowered in the living room at a gunpoint. Betty Barasa was an editor with the Kenya Broadcasting Corporation (KBC), may have been murdered by assassins hired by a sponsor's wife. According to the police sources, The killers are believed to have been hired by a Nairobi-based businessman's wife who also lives in Ngong. The director of criminal investigation investigators has managed to identify one of the hired gunmen but they are yet to make an arrest.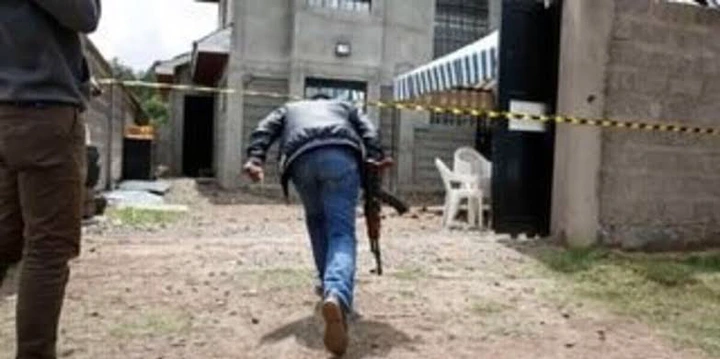 The police are also saying that they don't want to arrest suspects and not recover the murder weapon. One of the investigators added that they are now closing in on a member of the gang to recover the AK-47 assault rifle that was used in the Murder. The police have also managed to trace and place the suspect at the crime scene through the tracking of his mobile phone and tressed calls made by the sponsor's wife to the hired assassins.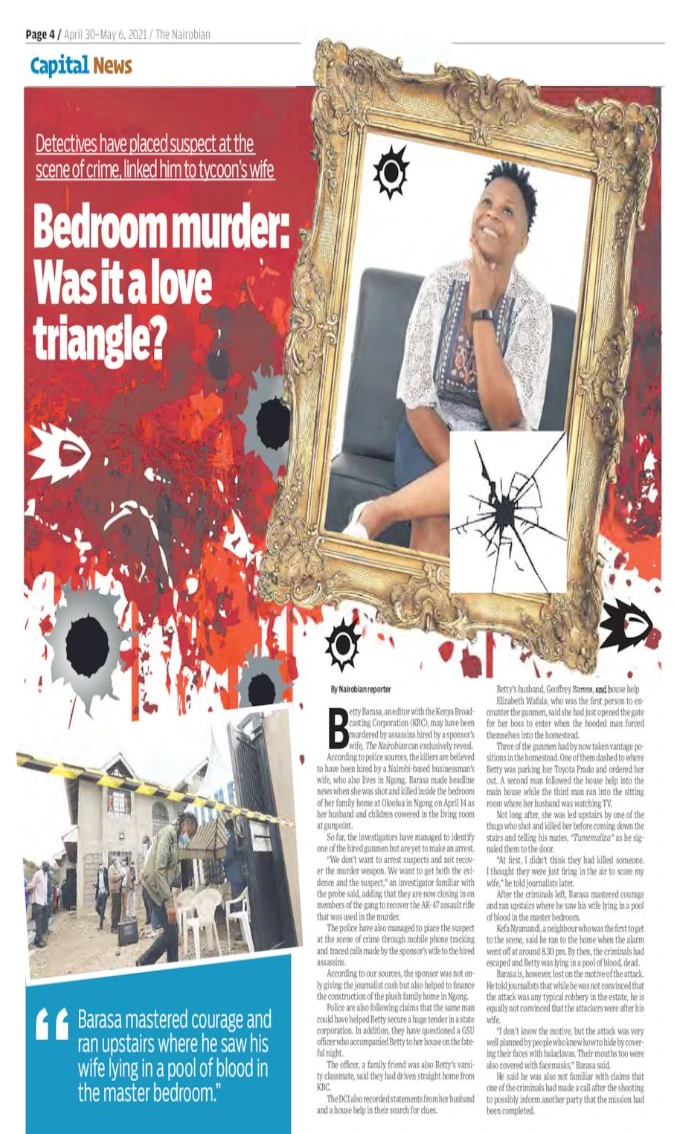 The DCI Detectives have also revealed that the sponsor was not only given the journalist cash but also helped to finance the construction of the plush family home in Ngong. Police are also following claims that the same man could have helped Betty secure a huge tender in a state corporation in addition they have questioned the GSU officer who accompanied Betty to her house on a fateful night. Betty's husband Geoffrey Barasa and house help Elizabeth Wafula, who was the first person to encounter the gunman said she had just opened the gate for her to her when the hooded men forced themselves into the homestead. After some time she was taken to the master bedroom where the gunshots were heard that led to the cold blood murder of the TV journalist. The husband to Betty said he heard one of them gunman making a call after killing and shooting to inform another person that the mission had been completed. Do you think Betty's murder was a result of a love triangle with someone's husband in the city?
The year 2022 has been full of highlights from politics to the arts. Having a General Elec…