Beautiful HIV Positive Lady Reveals The Weak Side Of Kenyan Men
A beautiful middle-aged lady from Kisumu Wairimu Nyar Asembo Metta has warned men against taking beautiful ladies home without first going for tests. The plus-size HIV-positive Luo lady revealed that, for women, it is hard to know who has HIV or who doesn't because they all look healthy, attractive, and the same.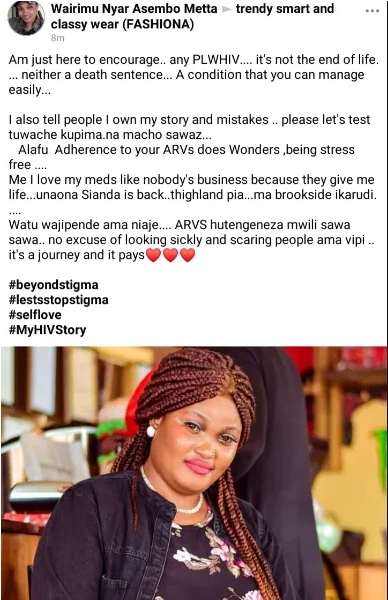 "I also tell people I own my story and mistakes. Please let's test tuwache kupima na macho pliz," part of her message directed to men read. She went on to ask the male species not to sleep with beautiful women without using protection. She mentioned that Condoms are sold very cheaply some even given for free in health dispensaries. Why regret for something you could have prevented using as little as zero coin? According to her account, many men still insist on dating and having unprotected s3x with her; what she says worries her most.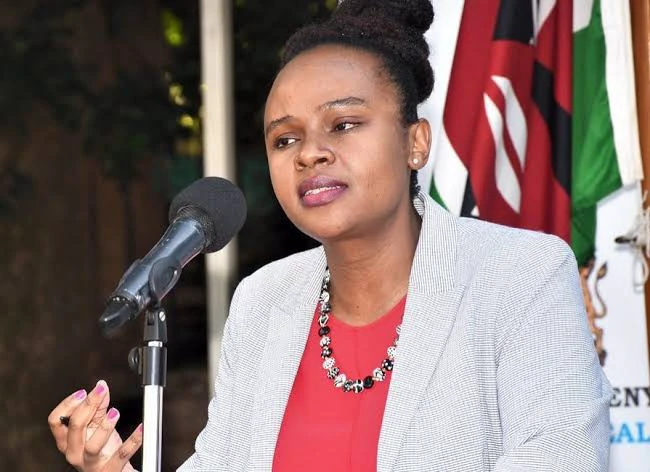 Still, on the same, HIV/AIDS is a deadly disease that has claimed many people's lives across the whole world and left many children without parents. The disease is majorly spread through unprotected s3x, deep kissing, and contact with the blood of an infected person. In the past People used to think that the disease was a death sentence, however, the invention of the ARV drugs brought hope amongst many people. There have been massive campaigns in the country concerning the deadly disease where people have been advised on the necessary precautions they should take against the disease and how to live with it.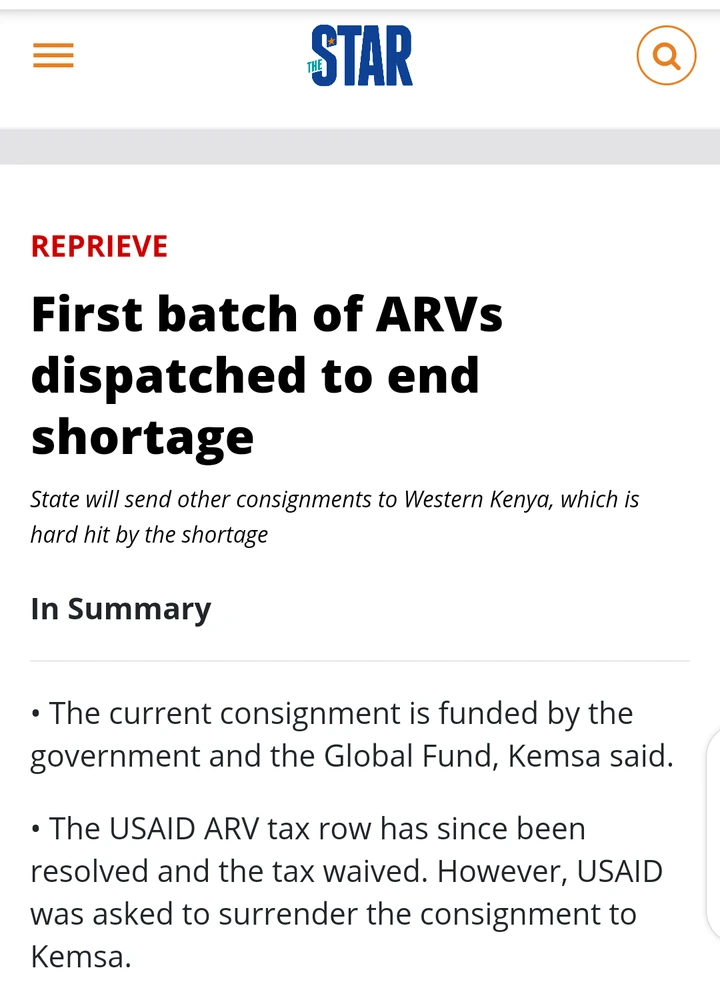 Patients in-country Suffered for months over the shortage of life-saving drugs due to the tax row between USAID and the Kenyan government. According to a report by the Star, over 100,000 are expected to receive the drugs after the government's dispatch. ARV drugs were sent to Kiambu, Embu, Nairobi, Kajiado, Kirinyaga, and Nyeri counties on Friday. "As a mitigation measure, the Ministry of Health requested Kemsa to expedite deliveries of 1,320,000 packs of 90-day drugs of the first line ARV procured by Global Fund and counterpart funding 93,000 90-day packs," Susan Mochache remarked. The government will also send more drugs to the Western region that has been greatly affected by the shortage.
The year 2022 has been full of highlights from politics to the arts. Having a General Elec…