Home
Entertainment
'I Was Fired 30 Minutes Before Going Live' Former Citizen TV Anchor Recalls
'I Was Fired 30 Minutes Before Going Live' Former Citizen TV Anchor Recalls
Beautiful Former Citizen TV News Anchor has recalled the day she was fired from Citizen TV. Beautiful Kirigo Ng'arua narrated how she received the sad news and the first family member she broke the news to. She didn't expect to be fired that day but she was prepared because she had heard some rumors from her colleagues.
Kirigo was in the office just like any other working day. She was preparing to go live for the 1 pm news. 30 minutes before going live, she was called in and that's when she received the news. She vividly recalled that she was the second on the list of those who were fired.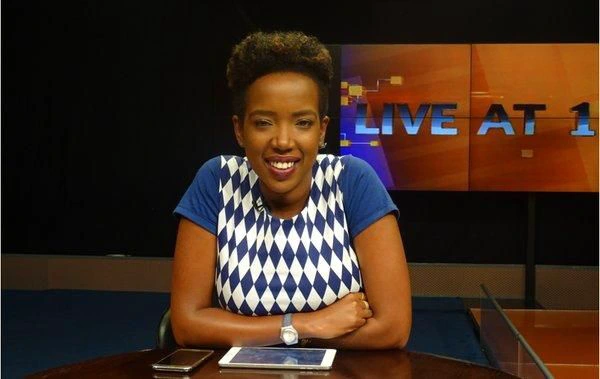 She was still ready to go live and announce the news but the management had other plans. She later travelled to Ghana to be with friend so as to get away from everything. Kirigo broke the news to her brother first then to her father.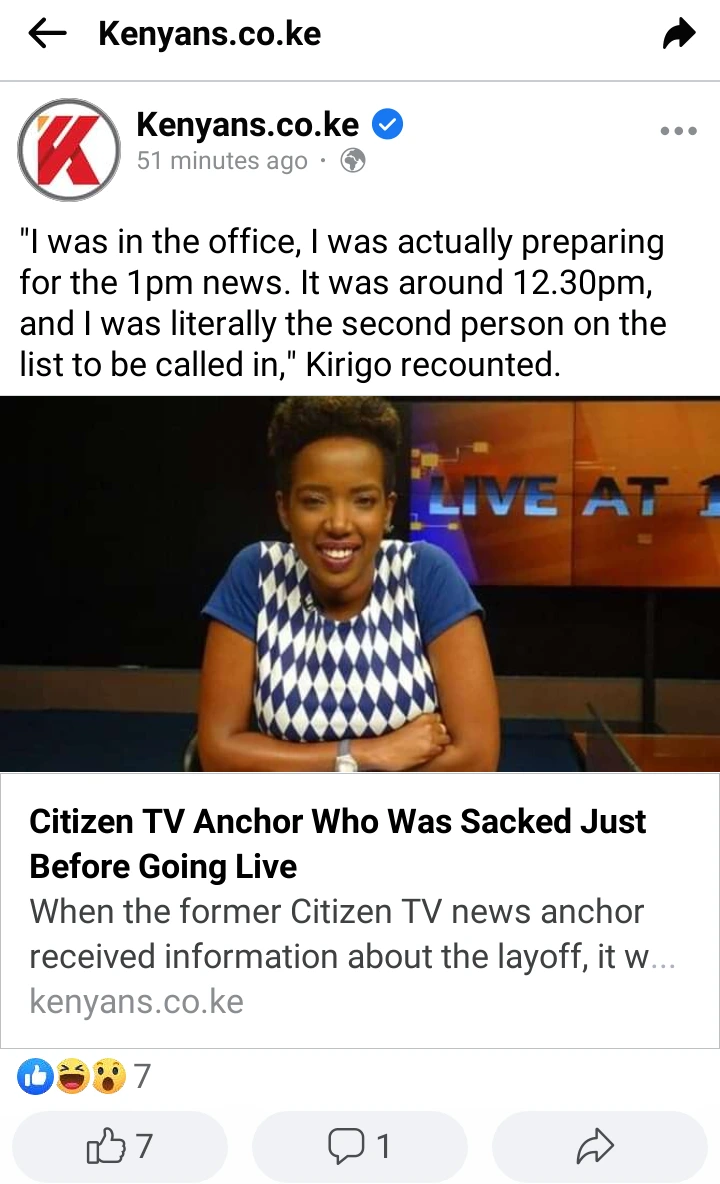 Despite all of this, she's currently involved in a lot of things like international diplomacy, communication and other amazing things. Here are some of the reactions from Netizens.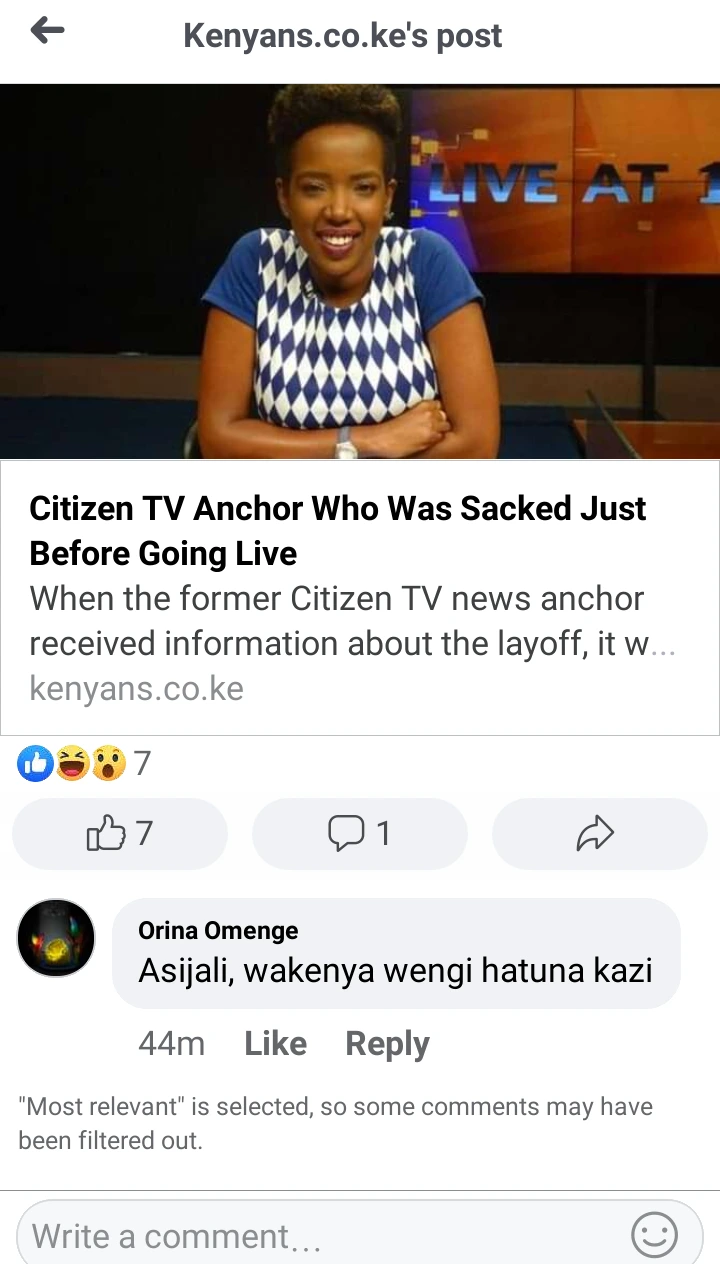 The year 2022 has been full of highlights from politics to the arts. Having a General Elec…